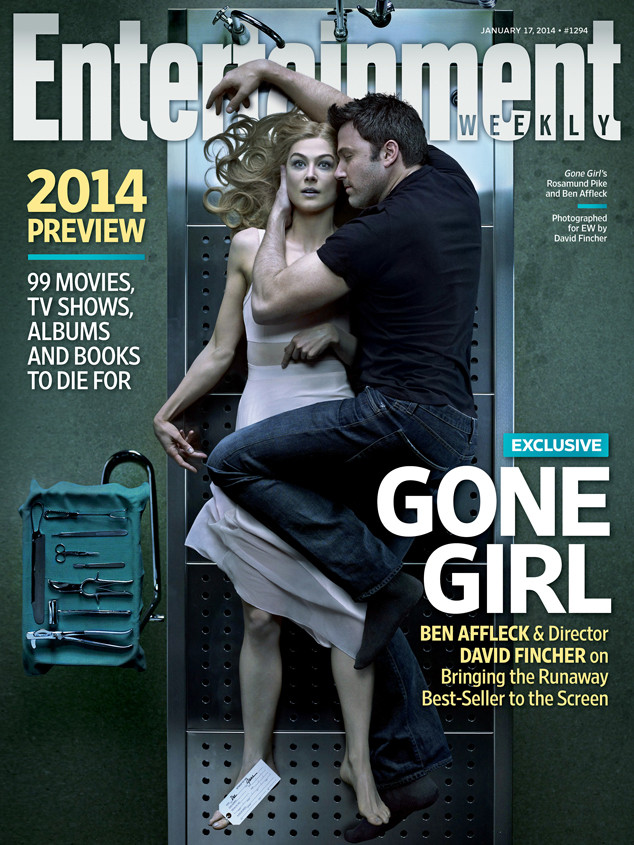 Entertainment Weekly
Gone Girl fans, get your first look at Nick and Amy Dunne.
Ben Affleck and Rosamund Pike, who portray the troubled married couple in the highly anticipated film adaptation of Gillian Flynn's thriller novel, are featured on the latest cover of Entertainment Weekly.
The eerie snapshot features the duo in a morgue, with Affleck curled up next to a lifeless but beautiful Pike. The 34-year-old British actress gazes wide-eyed at the ceiling and has an ID tag on her foot, while the 41-year-old Oscar winner holds her face and positions one of his legs on her sheet-wrapped body. A tray of tools to conduct an autopsy is featured next to the attractive duo.
Director David Fincher took the photograph for the magazine and came up with the mysterious idea.