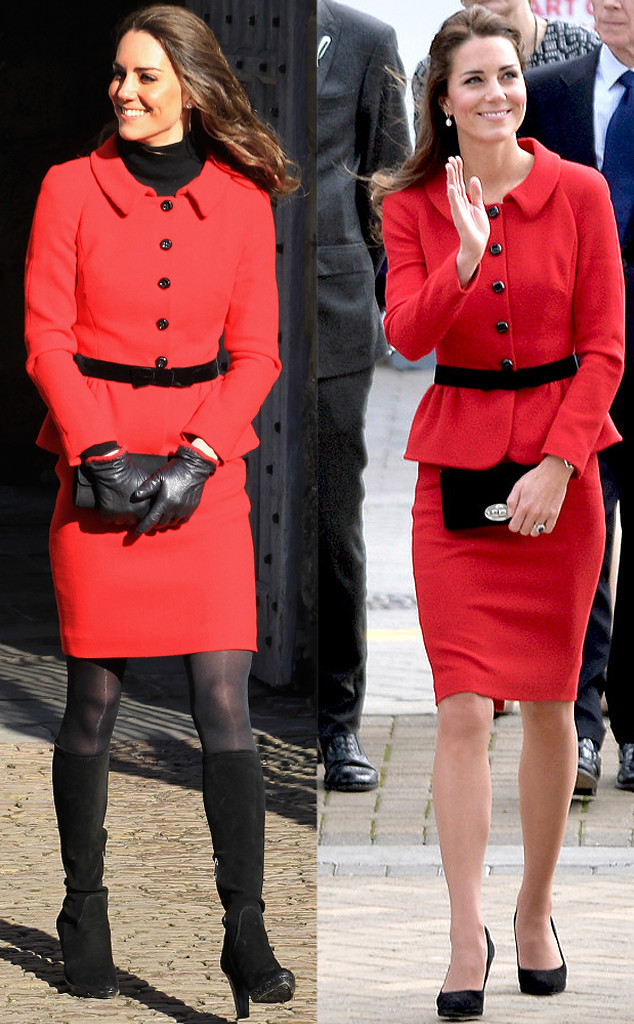 Anthony Devlin/PA, Danny Martindale/FilmMagic
There are so many reasons to love Kate Middleton (don't worry, we won't list them all here—that would take most of the afternoon), but maybe one of our favorite things about the Duchess of Cambridge is that she isn't above repeating an outfit.
In fact, Kate loves to get plenty of mileage out of her wardrobe. Case in point: the red skirt-suit by Italian designer Luisa Spagnoli she wore today during her visit to Christchurch, New Zealand. Kate also wore this look back in 2011 during a trip with William to their alma mater, St. Andrews.
Another recent repeat? Her navy Zara blazer. She's worn this jacket not once but three times during public appearances: once at the Royal New Zealand Air Force base, during the London Olympics and in Canada when she visited the Duke of Cambridge.