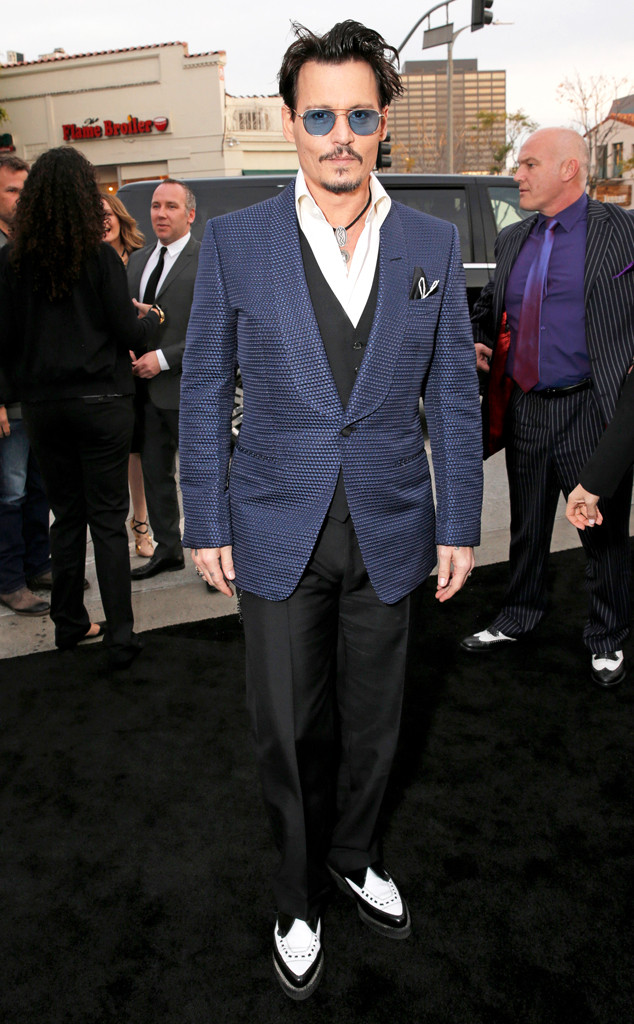 Todd Williamson/Invision/AP
Well, hello there Johnny Depp.
The hunky actor flaunted his good looks in a black and navy suit and blue shades on the red carpet for his upcoming film Transcendence in Los Angeles tonight. However, the star was noticeably missing some beauty by his side—his fiancée Amber Heard.
Depp had to hit the premiere solo because his leading lady is busy shooting in New York, but her spirit was definitely there with him through his "chick's ring" that he wore on his ring finger.