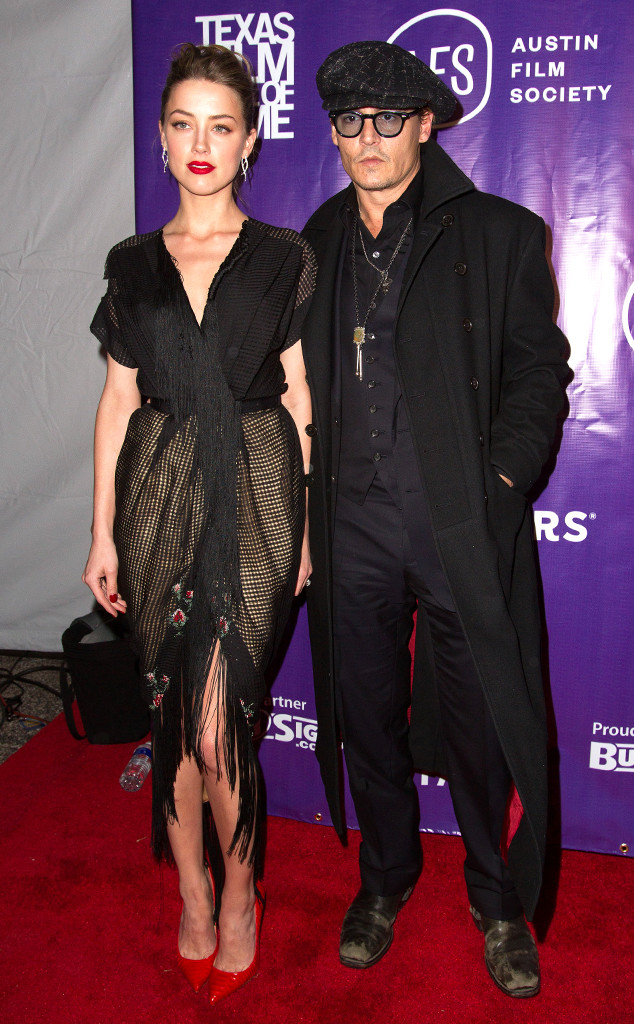 Splash News
Looks like Johnny Depp wasn't quite done talking following his "chick's ring" comment earlier this week.
The notoriously private actor, who finally confirmed his engagement to fiancée Amber Heard while promoting his latest movie, Transcendence, in Beijing on Monday, decided to pull a fast one on us all and actually opened up about his bride-to-be when he spoke with Today's Savannah Guthrie.
"She's a wonderful girl," the 50-year-old thesp said of the 27-year-old stunner. "She's sharp as a tack. A southern belle and sweet as can be, and very good for me."
Well, now we know what first brought these two good-looking folks together, who met on the set of the 2011 film The Rum Diary.