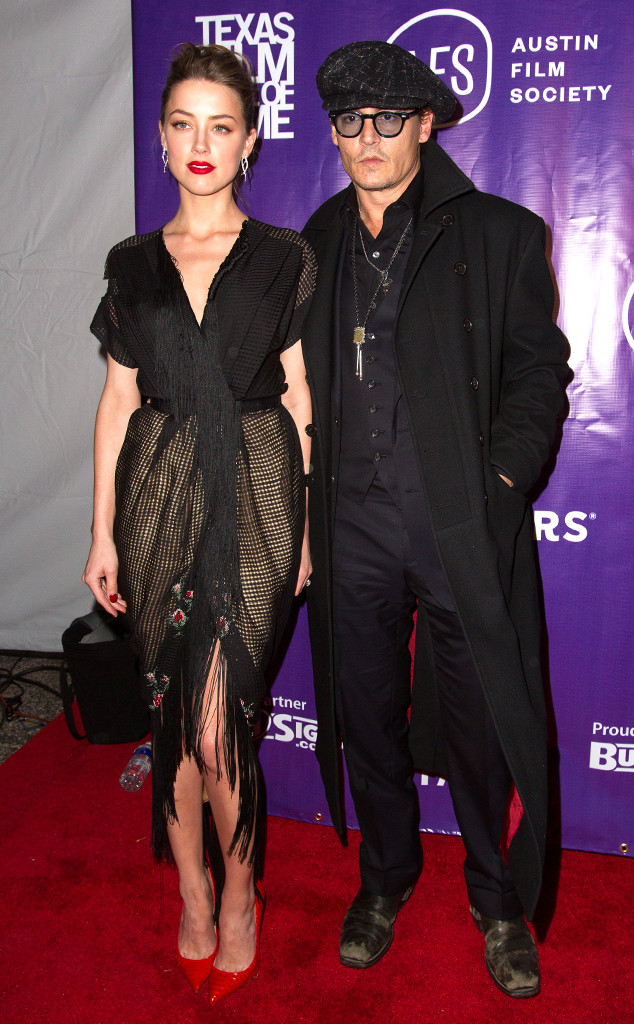 Splash News
Looks like Johnny Depp wasn't quite done talking following his "chick's ring" comment earlier this week.
The notoriously private actor, who finally confirmed his engagement to fiancée Amber Heard while promoting his latest movie, Transcendence, in Beijing on Monday, decided to pull a fast one on us all and actually opened up about his bride-to-be when he spoke with Today's Savannah Guthrie.
"She's a wonderful girl," the 50-year-old thesp said of the 27-year-old stunner. "She's sharp as a tack. A southern belle and sweet as can be, and very good for me."
Well, now we know what first brought these two good-looking folks together, who met on the set of the 2011 film The Rum Diary.
Earlier this week, Depp arrived in Beijing wearing a diamond ring on that finger and was asked by a reporter about the bling he was sporting.
"Can I take that as confirmation of your engagement?" the journalist inquired.
"You can take that anyway you like, absolutely," Depp replied. "The fact that I'm wearing a chick's ring on my finger is probably a dead giveaway. Not very subtle."
It was back in January that E! News confirmed Depp and Heard were preparing to tie the knot, but Depp's Monday confession is the first time he's spoken publicly about the twosome's engagement.
Furthermore, during his Today show appearance, when Depp referred to his bling as a chick's ring and not an engagement piece, Guthie replied, "I think you look engaged." And it was then that Johnny snapped his fingers and accepted the host's congratulations.
It's official: Johnny Depp has confirmed his engagement not once but twice. Talk about a surprise!
Earlier this month, the two celebrated their upcoming nuptials with a star-studded engagement party at the Carondelet House in downtown Los Angeles.
Steven Tyler, Jerry Bruckheimer, Mandy Moore and Ryan Adams, Marilyn Manson, Andy Garcia and music producer Rick Rubin were in attendance at the bash. Family members included Heard's sister, Whitney, Depp's mother, Betty Sue Palmer, and son Jack.