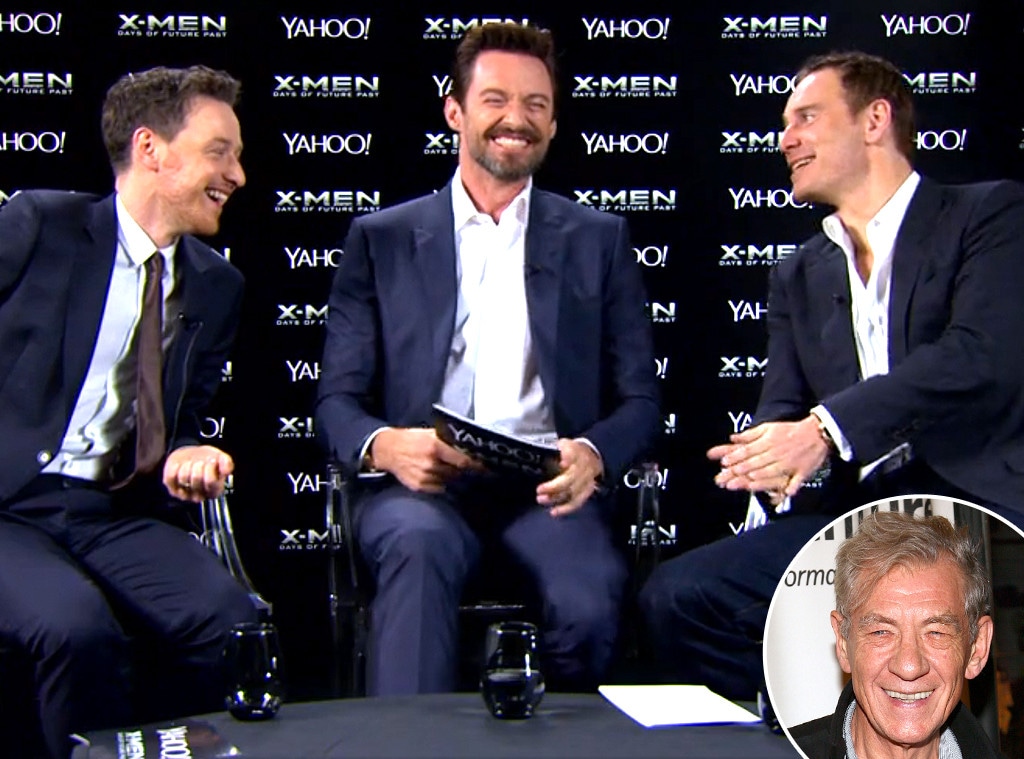 Theo Wargo/Getty Images for Only Make Believe
Celebrities impersonating celebrities? Yes, please!
In what will probably be the greatest thing you've watched all day, Hugh Jackman and his X-Men: Days of Future Past co-stars Michael Fassbender and James McAvoy gathered around in their tailored suits (swoon alert!) to answer fan questions for the highly anticipated movie.
And at some point, Fassbender is asked to give his best impression of Ian McKellen, who plays the older version of Fassy's character in the film, Magneto.
That's when the magic begins.
Fassbender gives what seems like the greatest Ian McKellen impersonation of all time, which then inspires McAvoy to give an impression of Patrick Stewart, who plays the older version of Professor Charles Xavier in the film.
At first he just says one word—"engage." But then he gets into it and talks about tea. It's great, seriously.
Jackman also joined in on the fun by giving his best take on McKellen, which also turned out to be quite impressive (although we did sense of bit of Patrick Stewart in there).
Watch the hilarious video and tell us what you think in the comments!