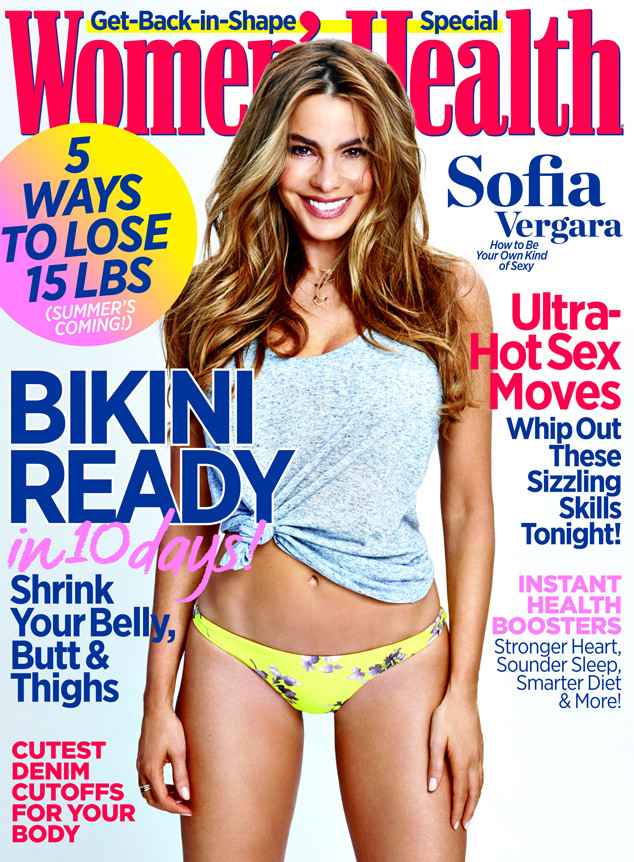 Women's Health
Although she normally opts for monokinis, for her Women's Health cover Sofia Vergara went with an itty-bitty teensy-weensy yellow polka-dot bikini.
Well, OK, technically it's a floral print, but close enough. The Modern Family star topped her swimsuit with a simple gray tank, which was tied above her bellybutton exposing her very toned abs.
She debuted the photo on her Twitter account, writing: "Gracias Women's Health!!! Luv my sexy cover!!" We have a feeling a lot of people will share that sentiment.