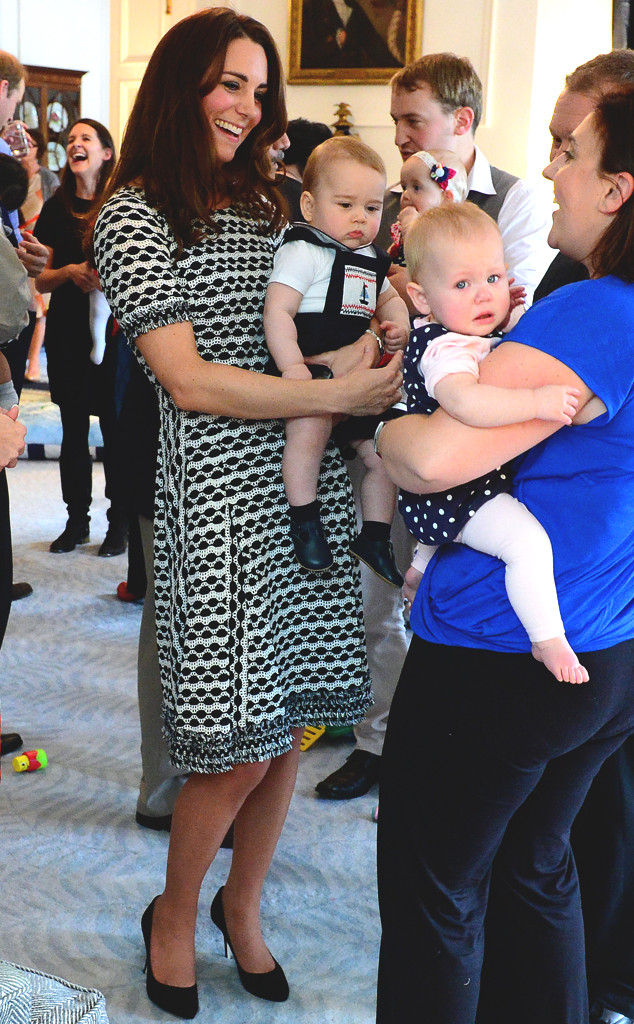 James Whatling-Pool/Getty Images
Did you see Kate Middleton's pretty Tory Burch dress that she wore to a playdate with Prince George in New Zealand, and now you really want it? Get in line.
It's a known fact that whatever the royal family wears (whether it be dresses or kangaroo backpacks) will sell out instantly. So, it's no surprise that after Kate stepped out to the Plunkett's Parent's Group at Government House in Wellington, New Zealand in a pretty graphic print frock by Tory Burch, the dress started flying off the shelves.