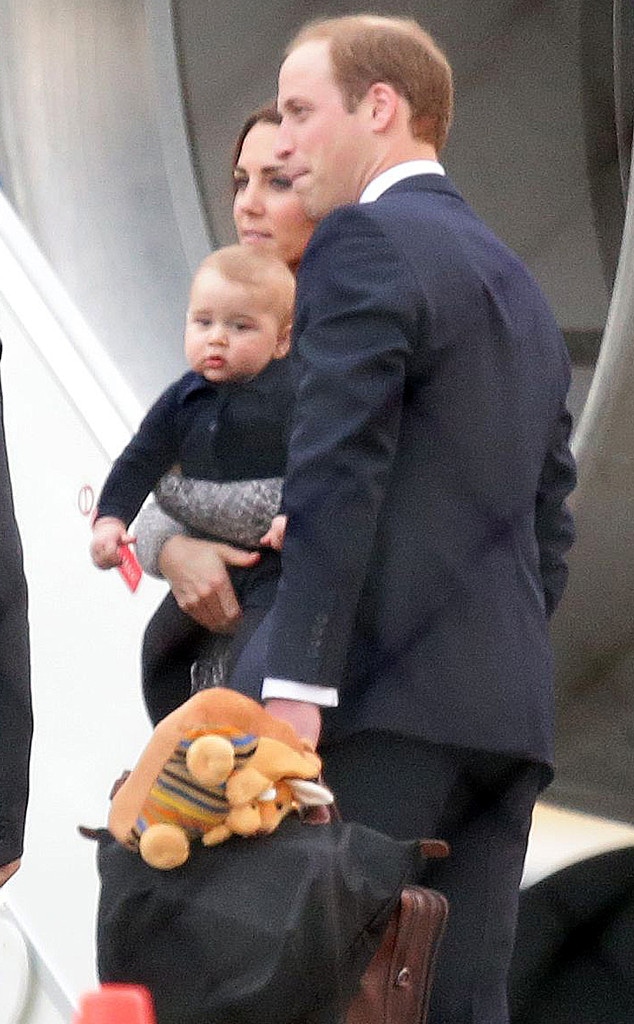 Bill Hearne/Newspix/Rex/REX USA
Have you heard? The hottest new accessory for children under 18 months is a kangaroo backpack.
And we can thank the latest kangaroo craze to Prince George. He may only be an eight-month-old, but clearly he's already a trendsetter.
Prince William was seen carrying a kangaroo backpack for his son while in Sydney with Kate Middleton and George, waiting to board a plane to New Zealand. And it wasn't long after until kangaroo backpacks officially became "a thing."
The cute and furry backpack is available at the Australian Koala Foundation website and sold out almost immediately after the royal family was seen pictured with it. The toy backpack features a kangaroo with a little joey attached. So sweet!
Chris Jackson/Getty Images; The Australian Koala Foundation
Due to such high demand, the Australian Koala Foundation restocked, and it looks like there are still some available. So if you have a baby, know a baby, or just love kangaroos, hurry and order one now! But if you miss the rush, the backpack is also available for pre-order for $14.95.
It's really no surprise that these toy backpacks are flying off the shelves. After the picture of the royal family with their dog Lupo was released last week, the British retailer My1stYears.com instantly sold out of the personalized baby sweater Prince George was wearing.
It looks like every stylish baby on the block will be wearing a personalized sweater and a kangaroo backpack. So chic.