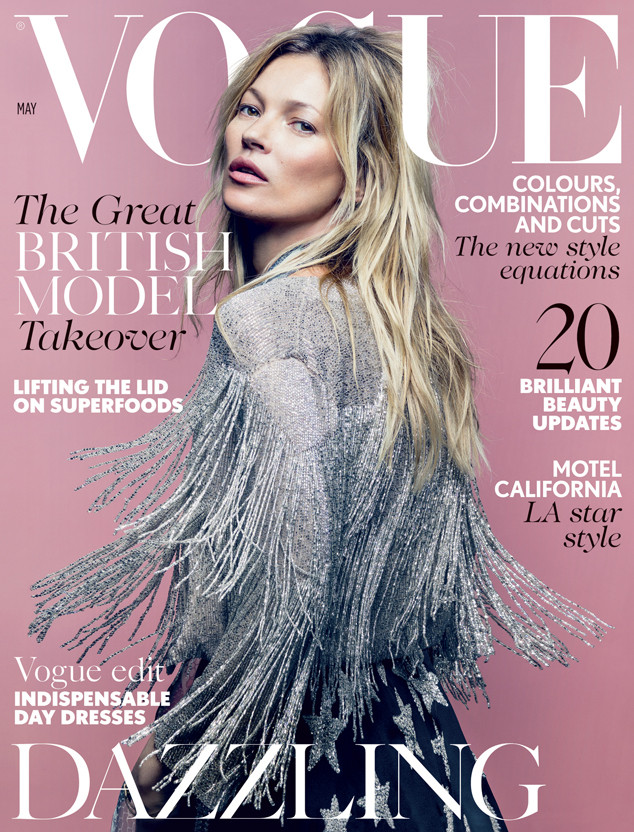 Craig McDean/Vogue UK
Pop quiz! How many times do you think Kate Moss has covered British Vogue? 10 times? Higher. 15 times? Higher.
And the correct answer is…a whopping 35 times! Yup, the May 2014 issue of British Vogue marks the 35th time Kate has graced the cover. But this time is particularly special, because it celebrates the return of her collection for Topshop.
On the cover (which was shot by Craig McDean), Kate dons a sparkly silver fringed jacket and a star-covered skirt—both her own designs. Kate also took on the role of stylist for the issue, styling a shoot with model Freja Beha Erichsen, who wears looks from Kate's Topshop line.
We shed a tear when Kate's collection for the British retailer went on hiatus back in 2010, so we're pretty pumped that it's back in action. And what better spot to celebrate her comeback than her favorite place to be: on the cover of British Vogue?