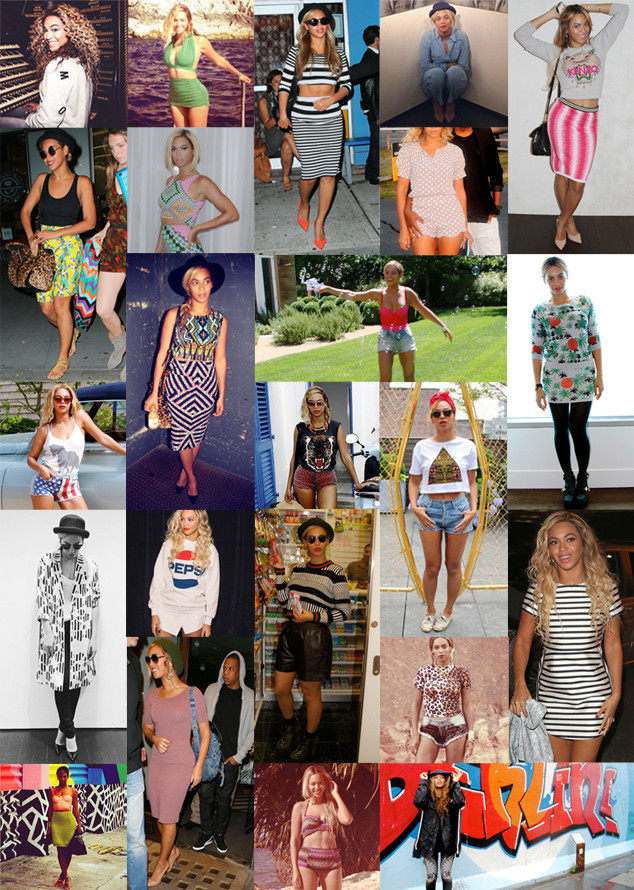 Getty; Instagram; Tumblr; Splash
Guys, it's time: Let's talk about Beyoncé's obsession with Topshop.
It's been going on for quite a while now but it really became a full-fledged love affair after she and hubby Jay-Z welcome daughter Blue Ivy into the world. In fact, we'd call the label her go-to mommy style.
On stage she rocks Tom Ford, Versace and Givenchy. But her real life wardrobe is filled with budget-friendly buys from the British brand.