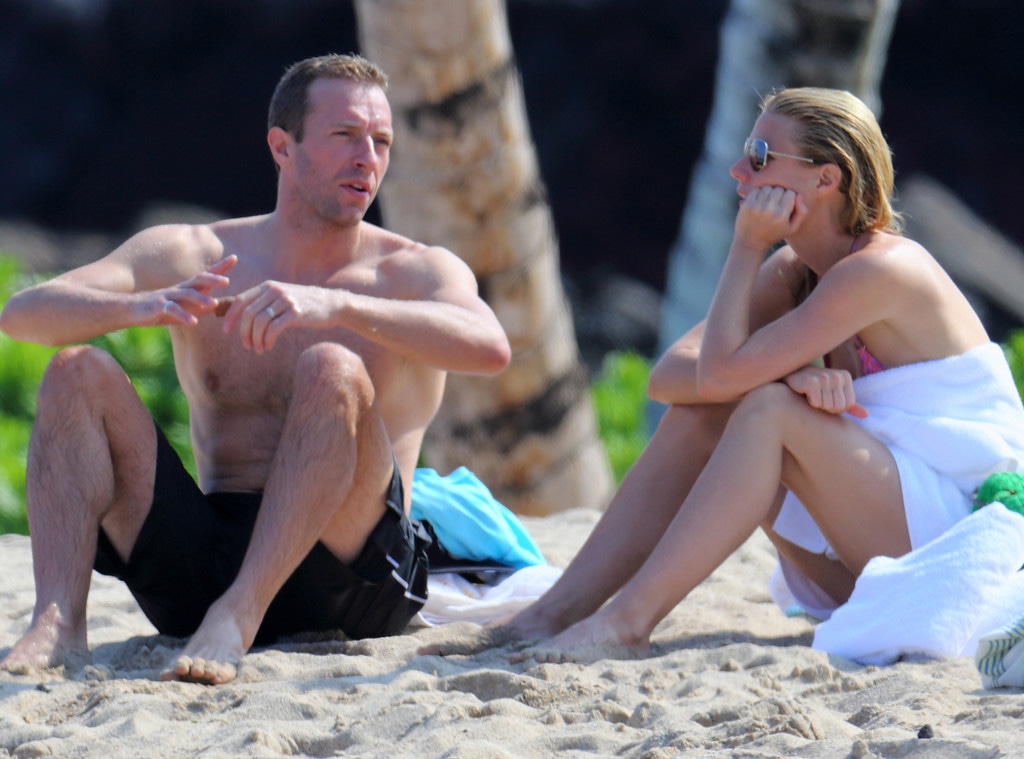 Scylla/FAMEFLYNET PICTURES
First step on the proverbial Goop guide to ending a marriage? Get outta Dodge before breaking the news.
That's exactly what Gwyneth Paltrow and Chris Martin did before announcing, via a statement posted on Paltrow's posh-lifestyle site, that they had separated after 10 years of marriage.
Still united in their longtime common goal to maintain a semblance of privacy, the apparently amicable exes jetted to the Bahamas with daughter Apple and son Moses to avoid the media glare.
Local sources confirm exclusively to E! News that Paltrow and Martin rented an upscale home on Eleuthra Island, a property that typically leases for $5,000 to $6,000 per week.
We're told that they were spotted having dinner on Tuesday evening, just hours after Paltrow's Goop post went wide and made "conscious uncoupling" the buzz term of the week.
"They are enjoying their getaway together," a source says. "They are out on the beach with the kids having fun. They are having a family vacation."
A local resident tells E! News, "The island is a place where you go not to be seen. People come to the island  to really get away. It is a very private island and there is nothing commercial here. It's a lot of land without a lot of people living here."
The Cove Eleuthra Resort and Spa nearby is where Justin Bieber spent his 20th birthday earlier this month, and Mariah Carey has a home there as well, sources say.
Meanwhile, the getaway jives with what Paltrow exclusively told E! last week pre-split announcement, that she is taking a break from acting to focus on family, having just wrapped her recent Glee guest appearance and her latest film, Mortdecai, which shot in London and costars Johnny Depp.
"So I have to go back to mommy...I have a rule about one movie a year, so I can't shoot anything for a while, but I'm developing some material and working on the site [Goop] and raising kids."
Another source close to Paltrow also exclusively assured us yesterday that she and Martin remain "best friends" and are actually "in a great place."
"They still love each other, but they realize it's best not to be a couple anymore," the insider said.