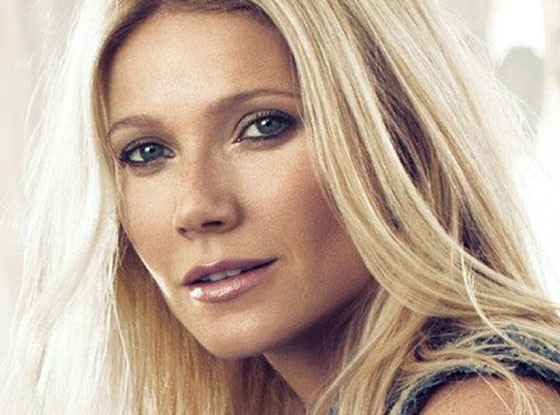 Restorsea
Just a week before Gwyneth Paltrow and Chris Martin announced they were separating, the actress opened up to E! News about her plans for the coming year.
Paltrow, who just signed on as the new face of natural skin care line Restorsea, revealed that she's taking some time off to focus on her two children, Apple, 9, and Moses, 7.
"I just finished a movie in January that I was doing at the end of last year in London with Johnny Depp, and then I had two weeks here, and then I did a couple of episodes for Glee for the 100th episode," she shared with us.
Watch:
Happier Times for Gwyneth Paltrow
"So I have to go back to mommy…I have a rule about one movie a year, so I can't shoot anything for a while, but I'm developing some material and working on the site [Goop] and raising kids."
The 41-year-old Hollywood A-lister also explained how it's trickier to maintain her film career now that her children are getting older.
"It's much harder for me. I feel like I set it up in a way that makes it difficult because…for me, like if I miss a school run, they are like, 'Where were you?' I don't like to be the lead so I don't [have] to work every day, you know, I have little things that I like and obviously I want it to be good and challenging and interesting and be with good people and that kind of thing."
She added, "I think it's different when you have an office job, because it's routine and, you know, you can do all the stuff in the morning and then you come home in the evening. When you're shooting a movie, they're like, 'We need you to go to Wisconsin for two weeks,' and then you work 14 hours a day and that part of it is very difficult. I think to have a regular job and be a mom is not as, of course there are challenges, but it's not like being on set."