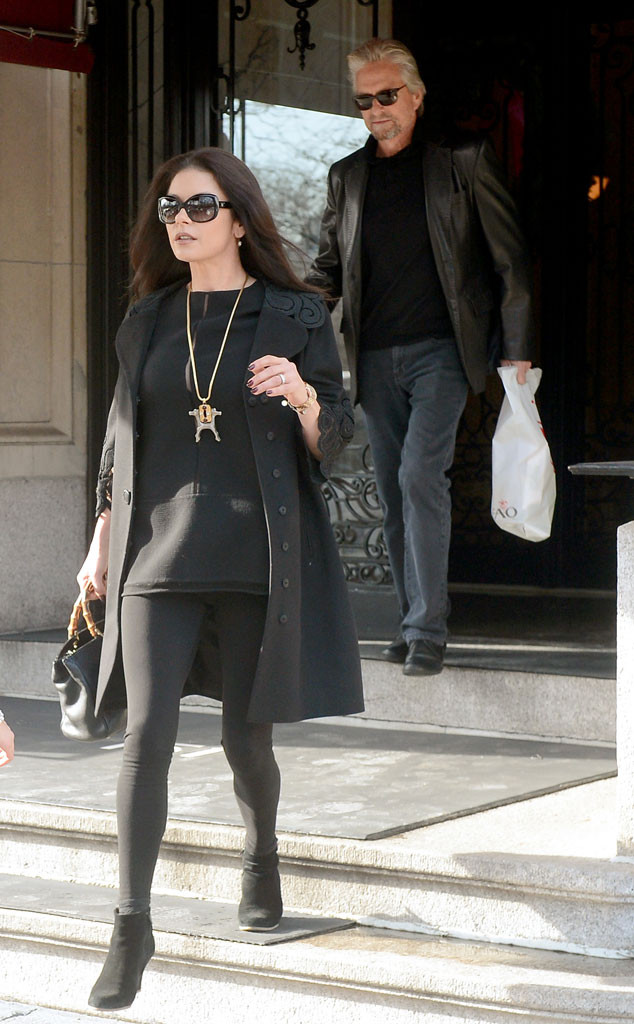 Michael Douglas and his wife Catherine Zeta-Jones
Looks like things between Michael Douglas and Catherine Zeta-Jones are just fine.
Despite announcing their separation in August, the Hollywood celebs have maintained a very close relationship through the months, and E! News has learned that the twosome enjoyed a very nice evening together in New York City last week.
An eyewitness tells us that Douglas and CZJ dined at NYY Steak in Manhattan together last Tuesday for a private business meeting and didn't shy away from showing off a little PDA by holding hands.