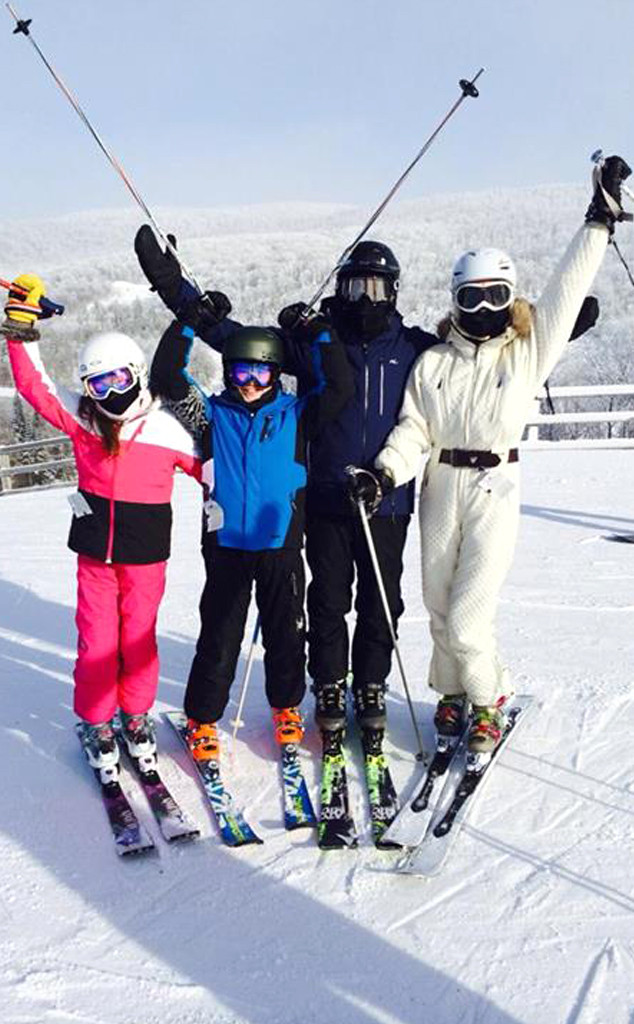 Facebook
This may just be one of the smoothest separations in Hollywood history.
Michael Douglas and Catherine Zeta-Jones, who announced their separation in August, decided to ring in the new year together as a family, by taking their son, Dylan, 13, and daughter Carys, 10, on a ski trip to Canada.
The actor shared a few happy snapshots of the loving group on their vacation on Facebook. "Happy New Year from Quebec, Canada... where it is minus 10F," he wrote with a photo of everyone bundled up in their ski gear. "One more Happy New Year picture from Quebec, Canada."