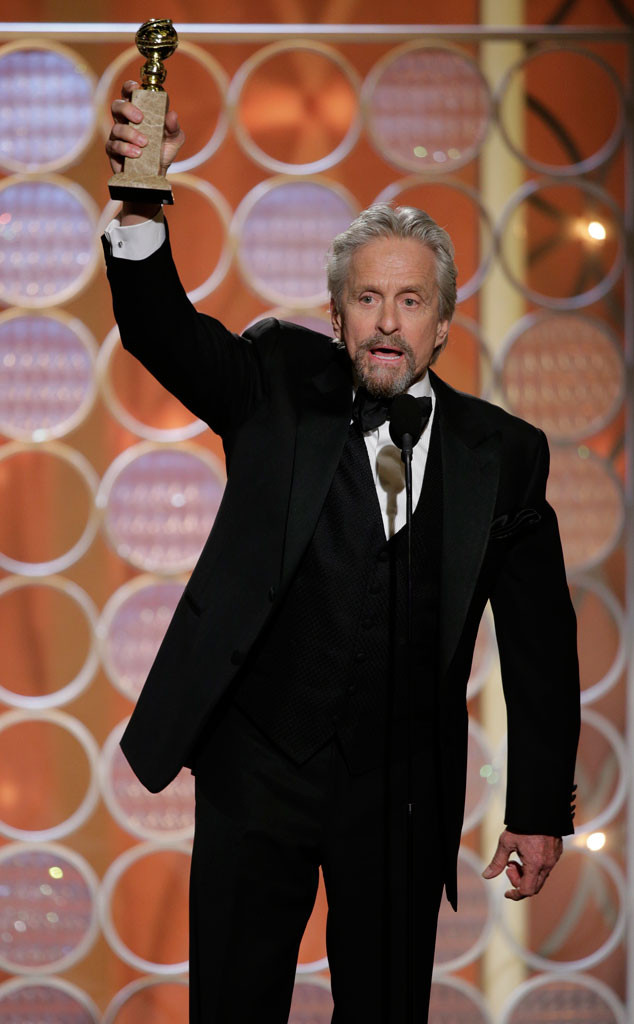 Paul Drinkwater/NBC
Liberace would have appreciated all of the shiny objects Michael Douglas has been collecting for his performance as the famed, flamboyant entertainer.
Douglas added a Golden Globe for Best Actor in a TV Movie or Miniseries for HBO's Behind the Candelabra to his treasure trove tonight, his win coming after the Steven Soderbergh-directed movie was also named best TV movie.
And as usual, Douglas was quick to share credit with the usual suspects.
He thanked his costars and the crew, but then, there were "two people in particular I really want to acknowledge—Matt Damon, the bravest, talented actor I've ever worked with. And the only reason you're not here is...I had more sequins."