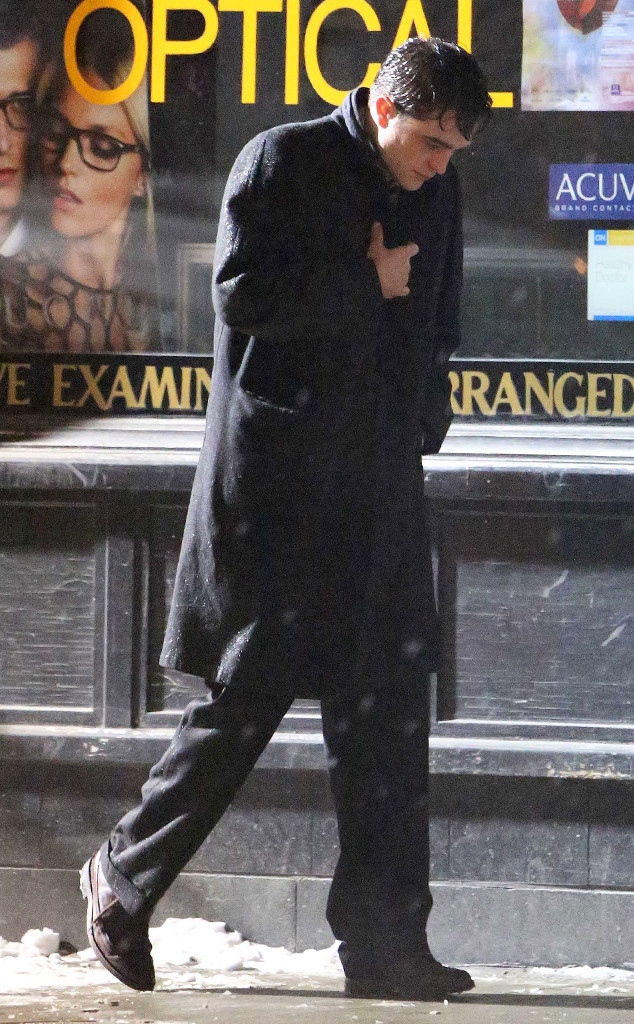 Sean O'Neill/PacificCoastNews
Robert Pattinson is taking his handsome face on the road in his new film Life!
And we've been keeping up with his adventures on set.
This time, he's getting doused with fake rain while filming an emotional scene, yet he remains dapper in the downpour like the professional hottie actor he is.
R.Pattz plays esteemed Life magazine photographer Dennis Stock, who takes James Dean on a traveling photo shoot in 1955—the same year as the iconic actor's tragic death.
A friendship forms during their trek from Los Angeles to New York to Dean's hometown of Fairmount, Ind. In the brooding shot below, the dashing duo head to the train station on the final leg of their camera-ready route.