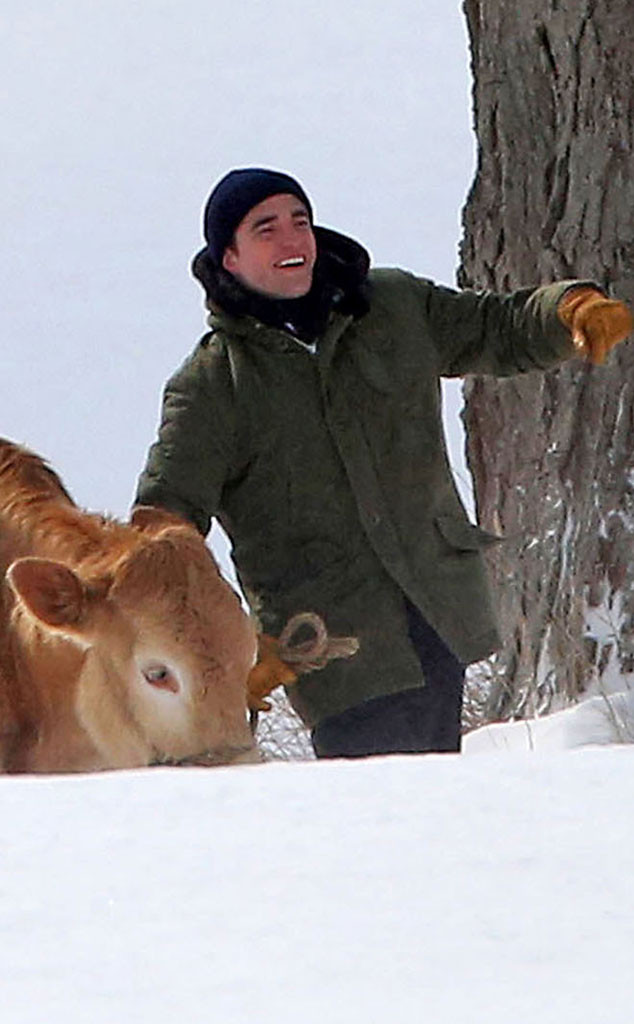 Sean O'Neill, PacificCoastNews
Well, this isn't something you see every day: Robert Pattinson with a bunch of cows. And no, it wasn't just an awesome coincidence that the star was hanging out with some bovines.
The British hunk was photographed filming his latest flick Life just outside of Toronto on Wednesday with special animal extras.
A grinning Pattinson was prepared to "mooo"ve the cattle with the help of a rope in the frigid temperatures. The Twilight star was sporting an extra warm green jacket, yellow gloves, snow boots and a beanie.
A source reveals to E! News that the 27-year-old actor was "very happy" on location at the farm and was "laughing and joking around" with everybody on set. When it was time to step in front of the camera with the cows, Pattinson fell over several times in the snow.