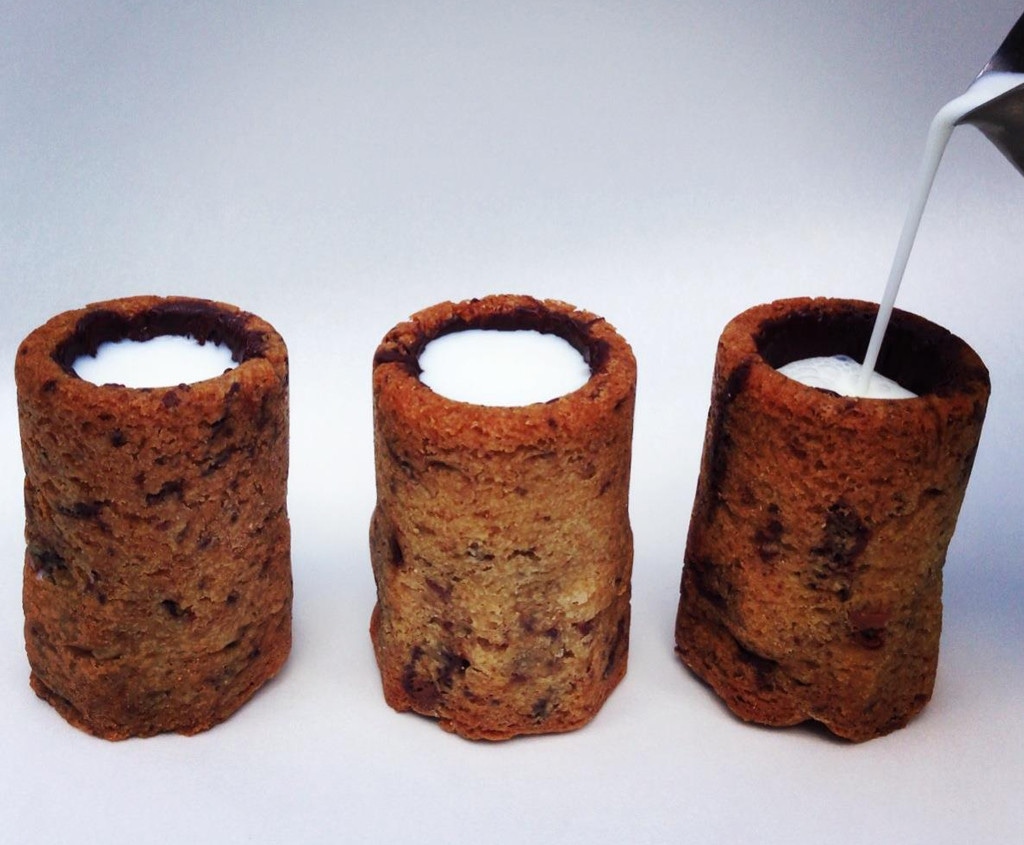 Dominique Ansel Bakery/Facebook
Chef Dominique Ansel, the dude who came up with the cronut that no one can stop talking about and are still waiting in line for, has created something else that we are intriguinged, yet skeptical about.
Behold! A shot glass made out of a chocolate chip cookie! Pour your milk in there and throw it back and then eat the cookie. Or just pour the milk and then shove it all in your mouth at once. Eat it however you want, we're not the boss of you.
"If everyone was drinking milk with cookies, you might as well make a dessert that allows them both to be combined," he reasoned to Eater.com. 
Apparently Ansel came up with the idea for the cookie shot glass after he tried his first Oreo a couple of weeks ago. Someone told him he has to eat Oreos with milk (because this is America, damn it!) and the rest is cookie shot glass history.
Dominique told Eater that milk and cookies are not "a natural combination in French culture," which is probably the biggest flaw in French culture since the Vichy government.
How did you like that World War II joke? Happy Friday!
Whoever tries these shot glass cookies, please let us know the following things:
1. If the cookie walls hold up against the cold milk.
2. How you went about eating/drinking it.
3. Is it better than the cronut?
4. If you shove the shot glass in the middle of the cronut to combine both of Chef Ansel's inventions, will his head explode?
We have questions. Get us answers.
And if you rushed to his New York bakery to try these as soon as you saw the picture, joke's on you. Because he's going to debut them at Austin's SXSW.