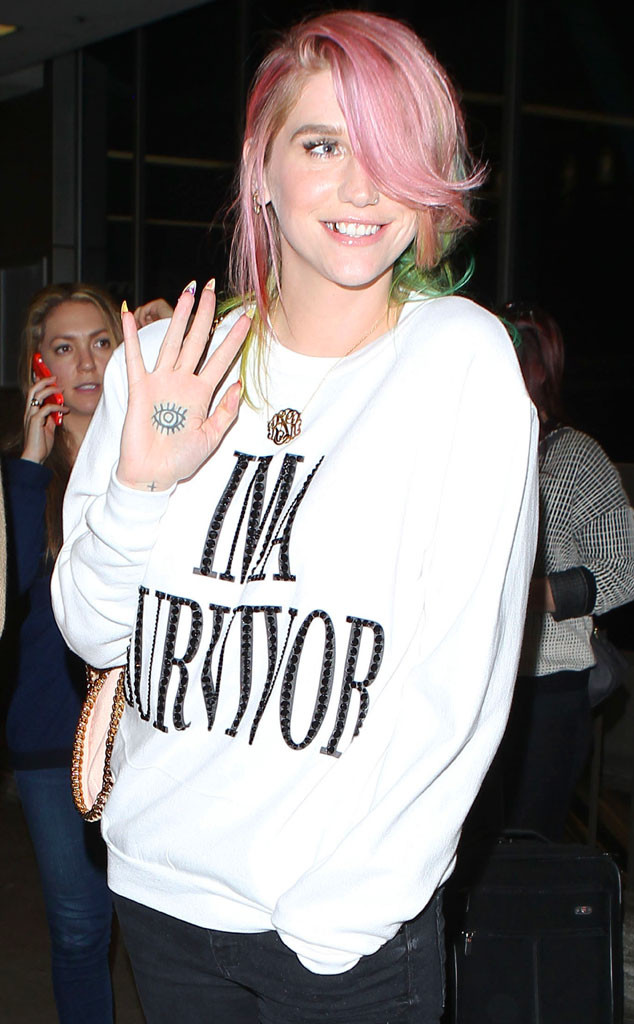 NGRE/AKM-GSI
Two months after she entered rehab, Ke$ha has left Illinois' Timberline Knolls and resurfaced in L.A.
The singer, 27, completed a two-month treatment program for an eating disorder. She arrived at Los Angeles International Airport Thursday with rainbow hair and a sweatshirt that read "Ima Survivor."
Ke$ha tweeted a picture of herself from the plane after landing. The "Timber" chart topper then told her 3.56 million Twitter followers, "Happy to be back! Feeling healthy & working on tons of new music. I can't thank my fans enough for all the love & support u have given me." After posting emoji hearts and a rainbow, the Nashville-raised musician tweeted, "Life is beautiful. I'm so blessed to have u all."
In February, Ke$ha extended her 30-day stay and postponed her spring tour to focus on getting "my health back on track," she told E! News in a statement. "All of your support has been so amazing. I couldn't have done this without you all. I look forward to coming back stronger than ever on the next tour." The concert dates, which were scheduled for March and April, have not yet been rescheduled.