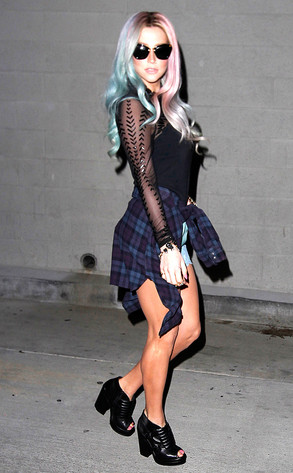 AKM-GSI
Ke$ha may flaunt a life that's all about glitter and rock and roll, but behind the scenes, the young singer has been suffering a hard battle.
E! News confirms that the 26-year-old singer entered rehab early this morning for an eating disorder.
"I'm a crusader for being yourself and loving yourself but I've found it hard to practice," she tells E! News. "I'll be unavailable for the next 30 days, seeking treatment for my eating disorder...to learn to love myself again. Exactly as I am."
Ke$ha is reportedly at Timberline Knolls rehab center near Chicago, the same place Demi Lovato went to.