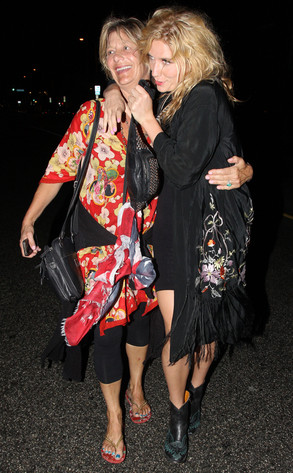 David Tonnessen PacificCoastNews.com
Ke$ha isn't the only one in her family seeking treatment.
The singer's mother, Pebe Sebert, is entering the same Chicago-area rehab center as her daughter, Sebert confirms to People.
"I'm checking myself into Timberline Knolls today for post-traumatic stress disorder, at Ke$ha's urging," the 57-year-old said in a statement to the magazine.
This news comes on the heels of Sebert speaking out against her daughter's advisers and blaming them for the 26-year-old's eating disorder.
Sebert claimed earlier this week that the pop star was under enormous amounts of pressure to lose weight from people in her camp, including her producer Dr. Luke.
"Dr. Luke had been telling her how she had to get in shape and lose weight and all this stuff. She was exercising and dieting and ultimately doing everything she could, but not getting thin fast enough," Sebert told People. "And that's when she first became bulimic."