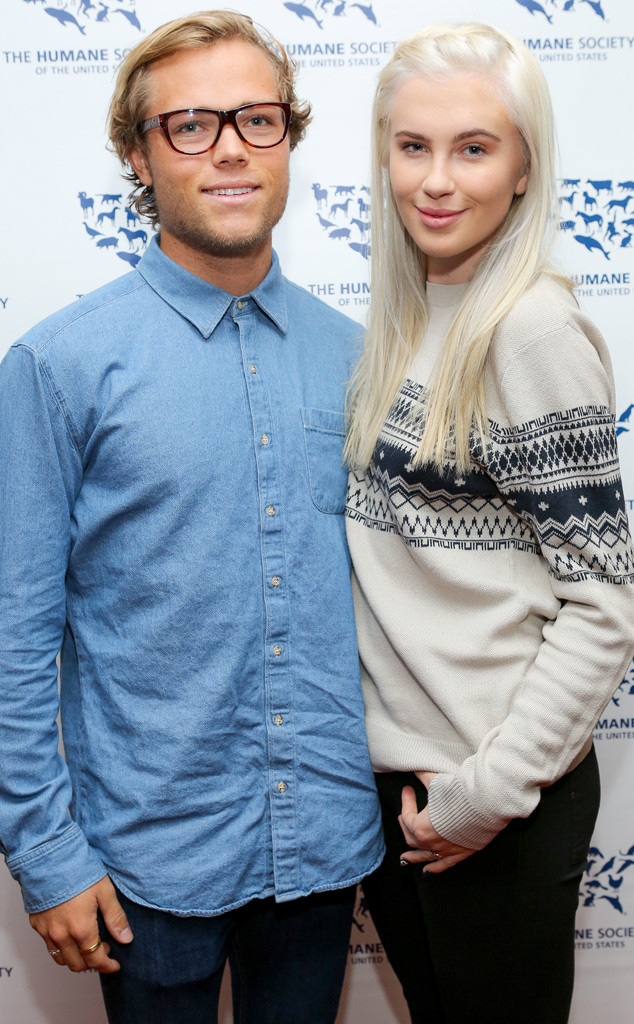 Mike Windle/Getty Images
Ireland Baldwin and her longtime boyfriend Slater Trout have parted ways.
E! News has exclusively learned from the 18-year-old beauty herself that she is no longer in a relationship with her surfing beau.
So what was the main cause for the breakup?
"I am focusing on work and school now," she explained when asked how the big decision came about.
The two began dating back in 2013 and had been very public about their affection for one another on their social media accounts in the past.
Last May, the model gushed about Trout to People magazine, explaining, "I would say he is my best friend. We have our moments but that's rare. We can act stupid in public, private or wherever and we are always laughing."
But now it seems as though Alec Baldwin and Kim Basinger's daughter is ready for a fresh new start.
Perhaps that explains her latest makeover?!
Baldwin debuted her newly-dyed purple hair on her Instagram yesterday morning.
It turns out that she asked Justin Andersson, a colorist at the Chris McMillan Salon in Beverly Hills, to transform her bleached blond locks.
"I just really wanted to go lavender and it's going to fade out," Baldwin told E! News. "I wanted change! I love my platinum hair and that's who I am, but this is fun. Why not? It's temporary and fun."