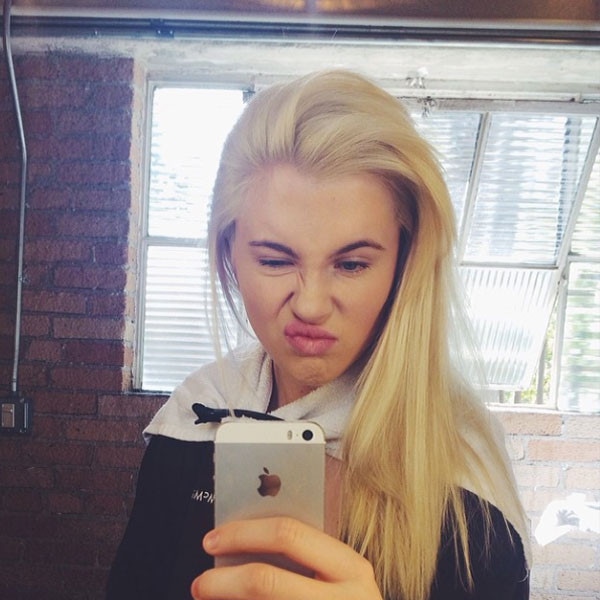 Instagram
Nicole Richie, is that you?
Days after the fashion designer debuted lavender locks, Ireland Baldwin decided to dye her blond hair purple, too. The 18-year-old model posted pictures of her new look on social media Wednesday night. She asked Justin Andersson, colorist at the Chris McMillan Salon in Beverly Hills, to make the change.
"Purp," Baldwin said in one caption, stating the obvious. Adding another shot, she tweeted, "I could get used to this." She also called herself a "fruitcake."
Baldwin, who also admitted to busting her lip earlier that day, also retweeted a compliment from fans who told her she was "lookin good girl." Friend and fellow model Gigi Hadid also praised her new look, tweeting, "WOMAN CRUSH WEDNESDAY @IrelandBBaldwin WERK THAT PURPLE HAIR GIRLFRIEND."
Andersson has also worked his magic on Miley Cyrus, Kristin Cavallari and Kirsten Dunst in the past.
"I just really wanted to go lavender and it's going to fade out," Baldwin tells E! News exclusively. "I wanted change! I love my platinum hair and that's who I am, but this is fun. Why not? It's temporary and fun."
After signing with IMG Models in March 2013, Baldwin has booked photo shoots with Elle, DuJour, Vanity Fair and W magazines. The teen beauty also made her acting debut in 2013's Grudge Match, playing a younger version of mom Kim Basinger's character, Sally Rose, in a few flashback scenes.
—Reporting by Alicia Quarles