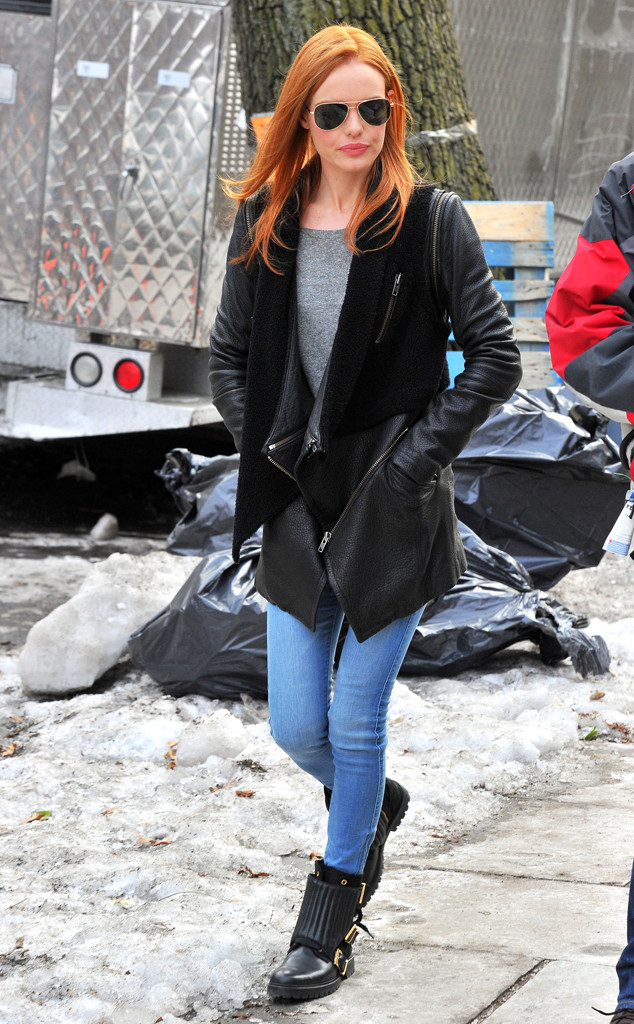 Ron Asadorian/Splash News
Kate Bosworth definitely brightened up the Big Apple set of her new movie on Wednesday.
The 31-year-old actress showed off her fiery new 'do as she prepared to play Julianne Moore's daughter in the upcoming drama, Still Alice.
Sporting a grey T-shirt, a black jacket, and a pair of skinny jeans tucked into some funky-looking boots, Bosworth appeared ready to do business.
One of her other costars, Kristen Stewart, was also on hand as well. The Twilight highlight portrays Bosworth's sister in the flick. And while the 23-year-old hasn't dyed her hair like Bosworth, her brunette locks certainly seem to have a tinge of red nevertheless.