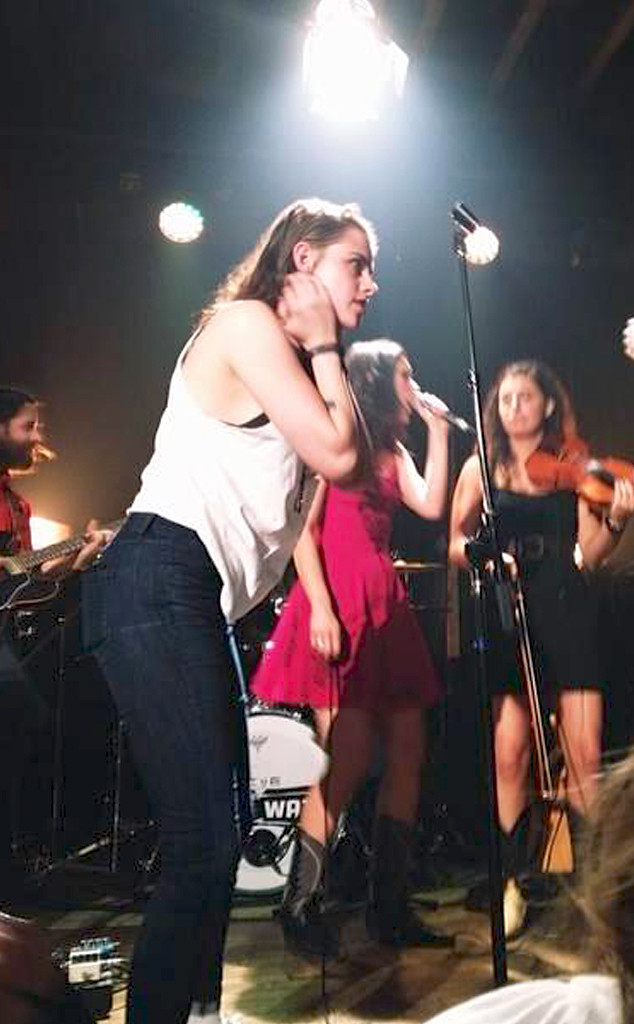 Twitter
That's actress-director Kristen Stewart now, thank you very much.
The Twilight star is in Nashville this week making her directorial debut on a music video for her pal Sage's band, Sage + the Saints. She and the crew were spotted filming last night, a sighting that had K.Stew fans in Tennessee all a-Twitter.
"Kristen has always wanted to direct, and no better person to do that for than Sage," a source exclusively tells E! News, noting that the singer is a mutual friend of Stewart's and her ex (and fellow indie-music enthusiast) Robert Pattinson.