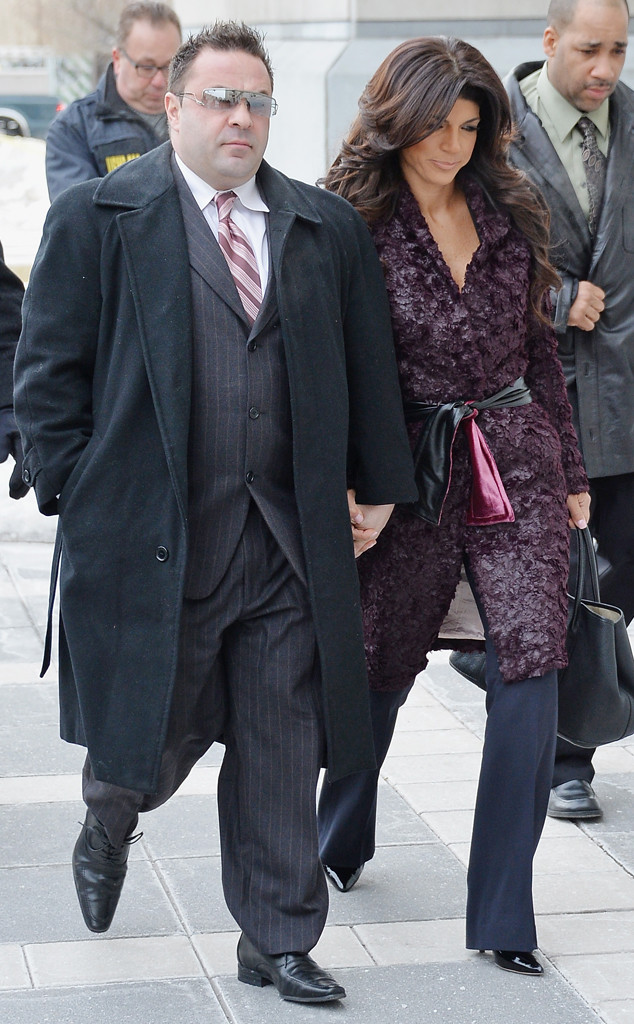 Mike Coppola/Getty Images
And more bad news for Teresa and Joe Giudice.
After the Real Housewives of New Jersey stars pled guilty to multiple fraud charges in Newark Federal Court today, E! News has learned that Joe, a citizen of Italy and not the United States, could very well be deported due to his court confession.
Joe currently faces a potential sentence of 37 to 46 months in jail while Teresa could get 21 to 27 months. The couple is scheduled to be sentenced on July 8.
"This is not a good position to be in," immigration attorney Michael Wildes tells E! News. "Joe's green card will not hold water."