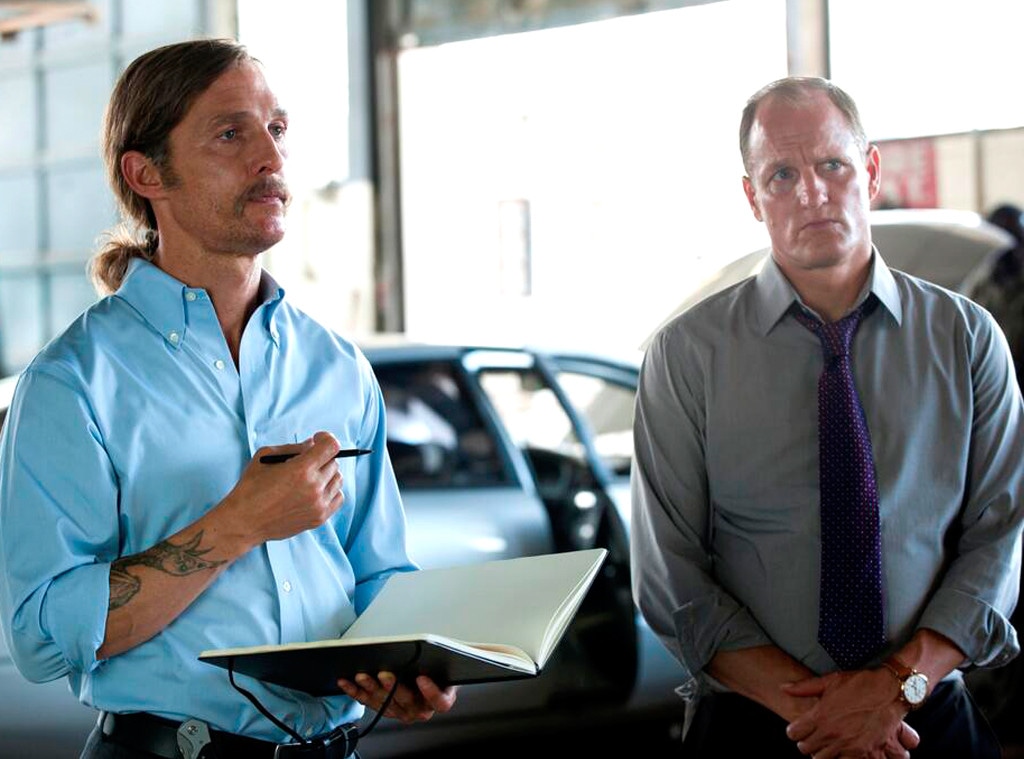 Lacey Terrell/HBO
Well, at least one of the mysteries has been solved.
Savor Sunday's finale, True Detective fans, because Matthew McConaughey has confirmed he's not returning for a second season of the HBO hit drama. Yeah, we're basically saying the opposite of "Alright, alright, alright" right now. 
After winning the award for Best Actor for his work in Dallas Buyers Club at the Oscars, McConaughey, who is also an executive producer on the series, shared the devastating news in the press room backstage, saying, "I won't be back for season two. Season one was finite."
Funnily enough, HBO has yet to officially announce that True Detective has been picked up for a second season. 
McConaughey, who has admitted to watching each episode multiple times, also joked about avoiding spoilers for Sunday's episode, which aired at the same time as the awards ceremony (which ran long). 
"It's probably airing right now," he said. "Has anyone seen it?I made the thing…and I'm not sure what happens."
In addition to earning rave reviews and and inspiring endless fan theories and memes (True Detective season two dream pairings welcome in the comments below!), True Detective, which also stars Woody Harrelson, has found major success in the ratings. The premiere was HBO's biggest drama debut since 2010, bringing in 2.3 million viewers, and ratings have actually increased, hitting a high of 2.6 million viewers. 
McConaughey opened up about his decision to come to TV after his string of successful films, including Dallas Buyers Club, Mud and The Wolf of Wall Street, at the Winter TCA Press Tour. 
"It's a different time in television. It's not there's not that feeling of if you're having a successful film career and somebody brings up something on television we didn't know, at the time when I got it, where it was going to be," he explained. "All I knew is I read the first two episodes, and I was in. And I was just, at the time, looking for quality."
True Detective's finale airs Sunday at 9 p.m. on HBO.