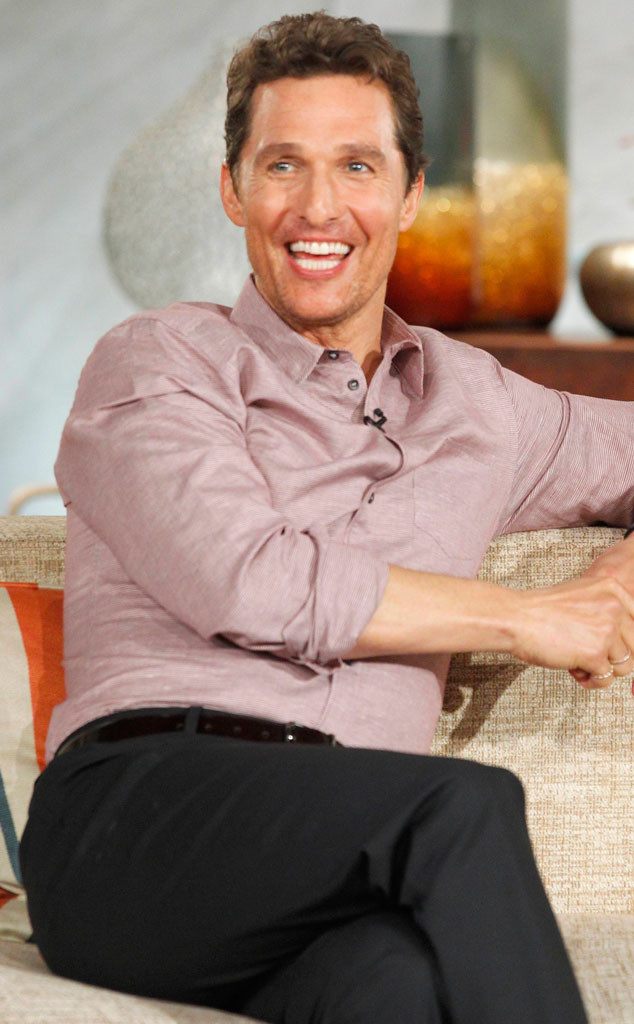 Sony Pictures Television
Welcome to the McConaissance!
This truly has been the year of Matthew McConaughey, thanks to his Oscar-nominated performance in Dallas Buyers Club and his scene-stealing turn in The Wolf of Wall Street. But McConaughey's success isn't limited to the big screen as he and friend Woody Harrelson have earned rave reviews and ratings with their new HBO drama, True Detective. The only thing we don't like about the gritty cop drama? That we only get eight episodes!
And during an interview with Queen Latifah on The Queen Latifah Show airing Friday, Feb. 21, McConaughey admits he's just as much a fan of the series as viewers are. We've got an exclusive clip from his sitdown with Latifah, in which he talks about watching each episode multiple times and working with Harrelson, one of his closest friends...