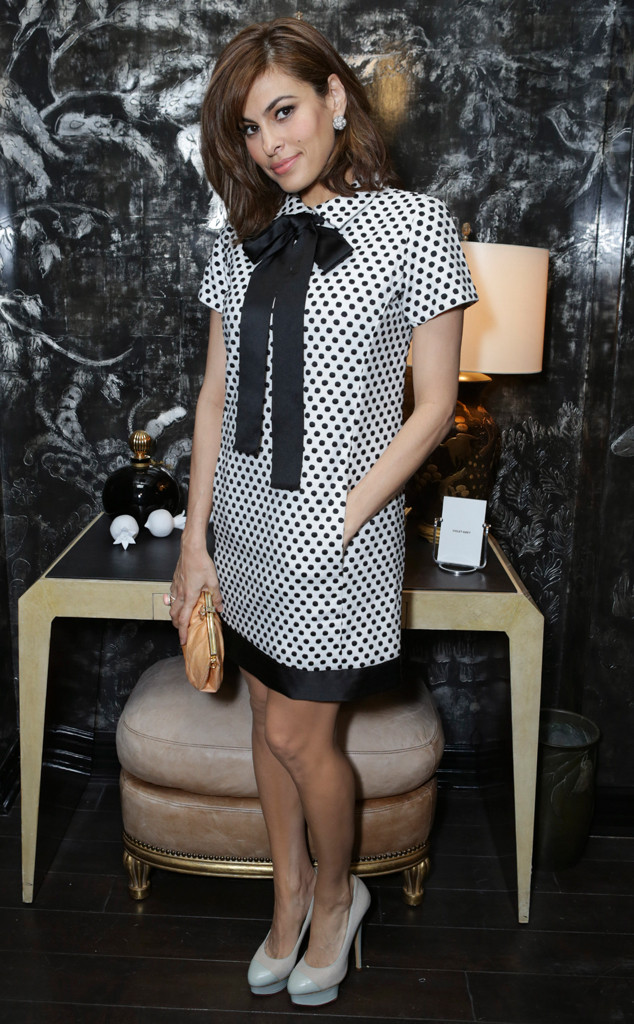 Tiffany Rose/WireImage
So cute!
Eva Mendes opted for a chic '60s look in her polka-dot shift dress last night.
The actress stepped out (without her hunky boyfriend Ryan Gosling, ugh!) to attend the She's So Violet dinner honoring Elizabeth Taylor in Los Angeles.
Mendes paired her adorable dress with a peach-colored clutch and oversize costume jewelry.
But just because she wasn't draped on the arm of her leading man doesn't mean they're not still together!
The famous duo, which hasn't been spotted together in several months, has been at the center of rumors that they've split.
But E! News debunked the breakup rumors just last week after photos surfaced of The Notebook actor at the brunette beauty's home.