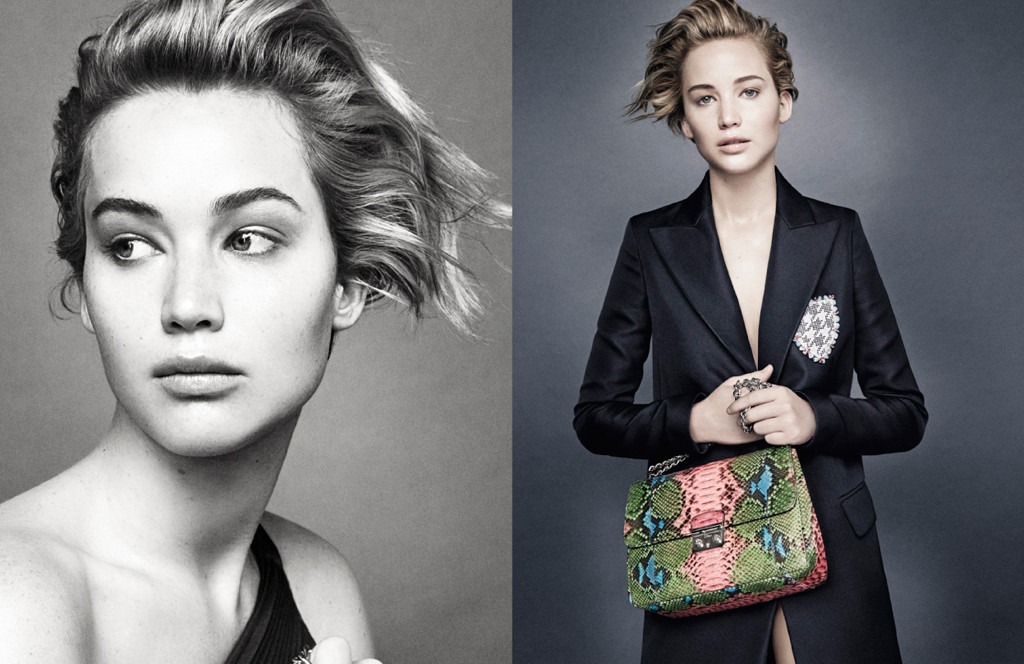 Courtesy Dior
Dior darling and red carpet emoji Jennifer Lawrence has brought her stunning looks to four new ads for the French fashion house. Like the previous campaign, the Oscar winner poses with minimal makeup, her short hair styled in a wind-swept 'do.
It was only last month E! News broke the news that The Hunger Games star had extended her contract with the brand for an estimated $15 million.  And now thanks to a new interview we're starting to understand why she was so eager to continue her spokesmodeling gig (well, besides the big pay day, obviously). The star seems to have a lot of happy memories wearing the couture designs.
Kevin Winter/Getty Images
"One of my favorite Dior dresses was the dress I wore in Cannes but I do obviously have very special memories of the dress I wore to the Oscars. Some fun, some not. They need to make it more accessible for stairs in my opinion," she quips, referring to her infamous tumble last year.
"It feels nice when you're dressed in something beautiful and you feel beautiful or you wear an outfit you feel really proud of …it can be really fun and therefore make you happier," she goes on with a grin.
And as if you didn't already know, the star will be wearing Dior to this year's Oscars on March 2. She confirms she's already paid one visit to select her haute couture dress. We can't wait to see it!