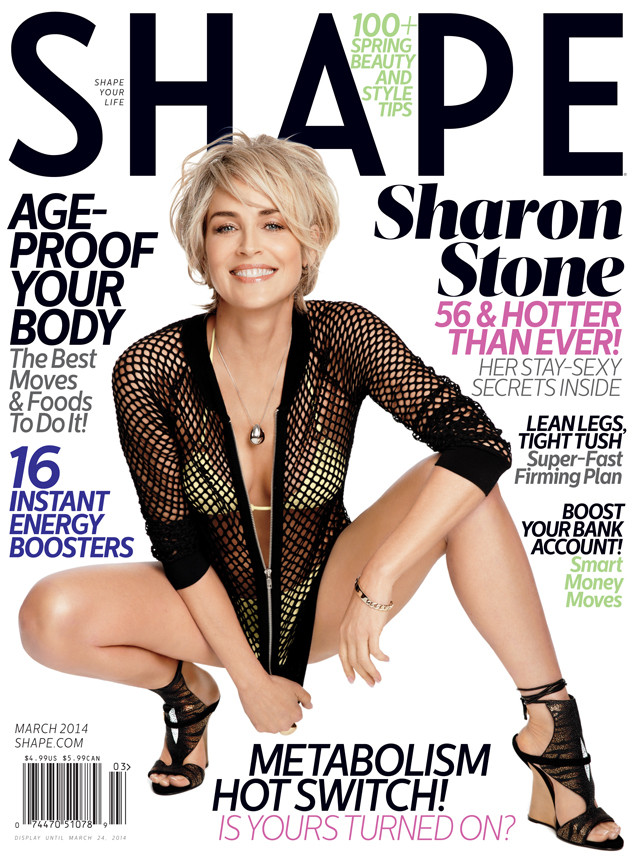 Shape Magazine
Sharon Stone isn't trying to look like she's in her twenties, she's simply striving to be the best she can at her age.
"We've got 400,000 girls with beachy blonde hair, the same nose, gigantic lips, implants in their cheeks, and little Chicklets for teeth. Are they really prettier?" the 55-year-old Stone muses in the March issue of Shape magazine while looking stunning on the cover in a bikini, paired with a black mesh cover-up by Bailey44 and sky-high espadrille sandals.
The sexy star of the 1992 thriller Basic Instinct admits she has come to terms with the aging process but her road to acceptance hasn't been without bumps.