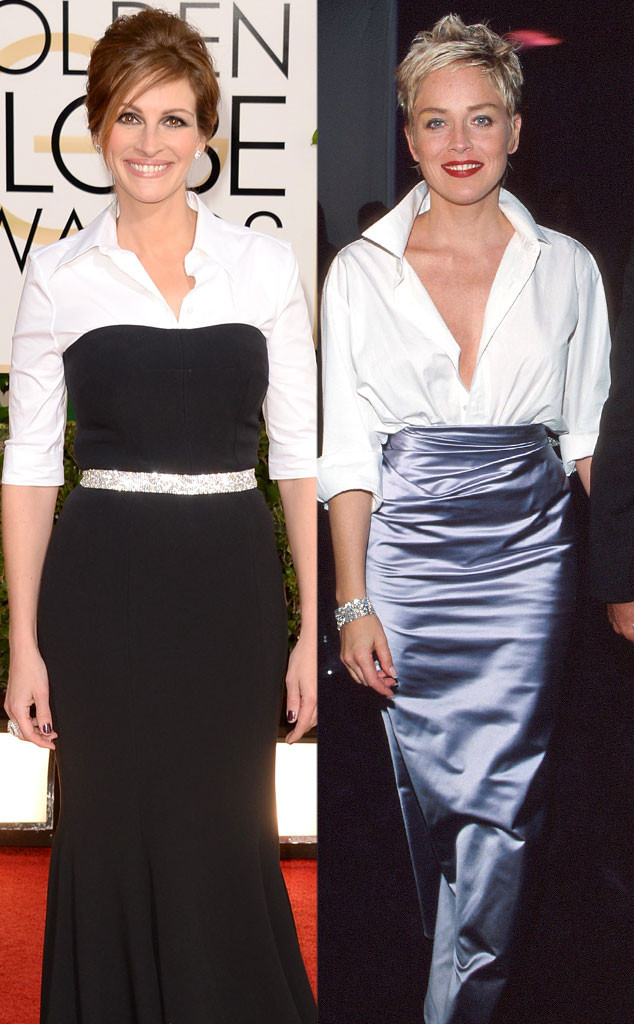 Mychal Watts/WireImage
What's old is new again!
Everyone knows fashion is cyclical. Which is why when a few throwback styles popped up at the 2014 Golden Globes—like Lupita Nyong'o's cape—we found ourselves instantly remembering when we had seem them on the red carpet before.
Take Julia Roberts' Dolce & Gabbana creation, which included a white button-down top. The casual style was similar to Sharon Stone's infamous Gap shirt, which she wore to the 1998 Oscars. Of course, the Basic Instincts star's look was a little more skin revealing (plunging neckline and all) and also included a Vera Wang skirt rather than the LBD that the August: Osage County actress opted for. But still, it's pretty rare for an actress to show up to a red carpet in office wear.