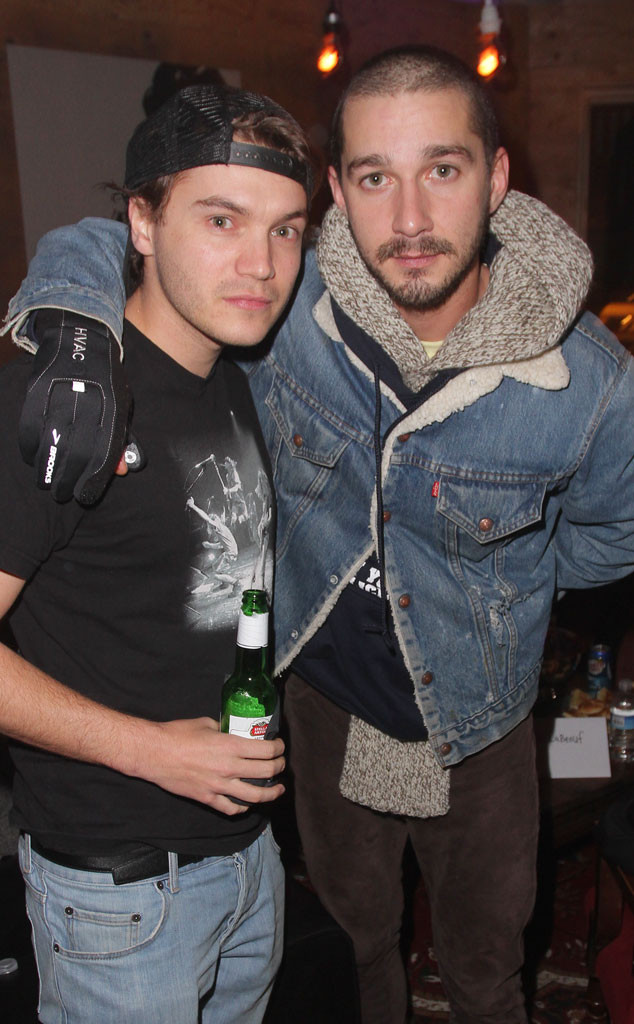 John Parra/Getty Images
Who's the bigger twit-wit? Emile Hirsch mocked his former friend Shia LaBeouf in a series of tweets Wednesday, joining a long list of celebrities who've virtually rallied against the eccentric movie star.
LaBeouf first tweeted "I AM NOT FAMOUS ANYMORE" on Jan. 13. One week later, he shared the same message and decided to tweet the declaration daily through Feb. 9. At the Nymphomaniac premiere, LaBeouf covered his head using a paper bag with "I AM NOT FAMOUS ANYMORE" written on it.
Earlier in the day, LaBeouf abruptly walked out of a press conference in Berlin after responding to just one question about being in a movie with so many sex scenes. "When the seagulls follow the trawler, it's because they think sardines will be thrown into the sea. Thank you very much," he said, quoting (but not crediting) French soccer legend Eric Cantona, who first said it at a press conference in 1995.