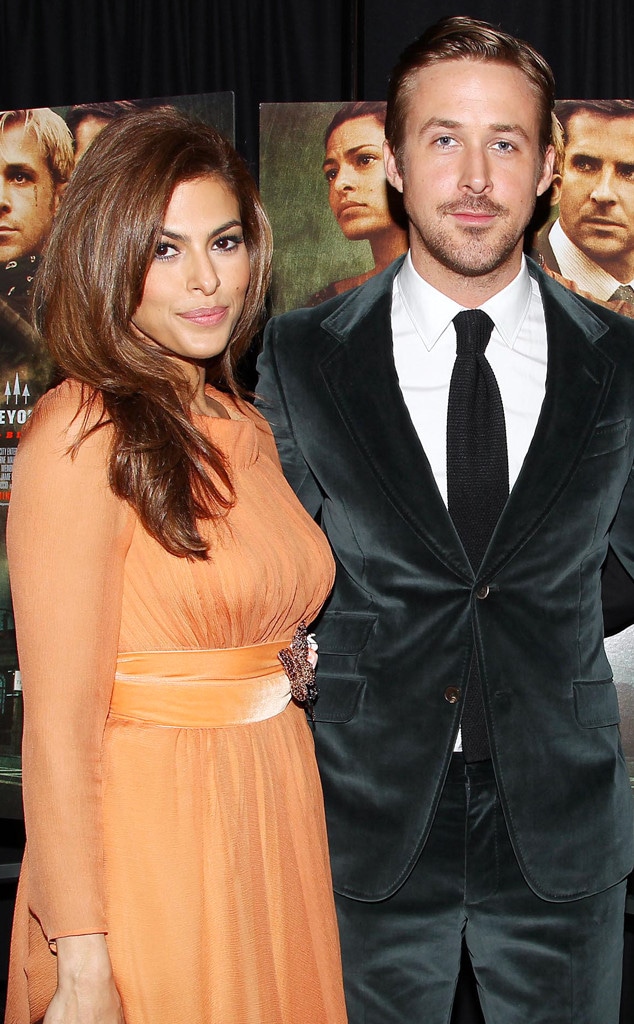 Dave Allocca/Startraksphoto.com
It's a good thing Eva Mendes has a sense of humor.
The actress appears on Wednesday's episode of The Ellen DeGeneres Show, where she laughs off reports that she's no longer dating Ryan Gosling. "I'm not a big Valentine's Day person," Mendes admits. "I'll probably just order a deep dish and watch The Notebook or something. Just cry, weep."
Mendes' rep recently told E! News that the latest breakup stories are fictitious. Of course, it doesn't help that the Place Beyond the Pines costars haven't been photographed together since October.
The 39-year-old movie star also addresses speculation that she's pregnant with her first child. "It all started because I didn't want to go through the scanners at the airport," she says, referring to her pre-flight security check at LAX. "You know those X-ray scanners, which are really creepy? They basically see you naked. And not only that, but there's a radiation aspect to it. So I always opt out. I always ask for a personal pat-down. That was good enough reason [for people to assume I'm expecting a baby]."
"Do you wanna say, is it a girl or a boy?" host Ellen DeGeneres teased her guest.
"Oh, god! No! No!" a flustered Mendes laughed, seemingly afraid the joke might stir up more rumors.
"You're not pregnant, I know," DeGeneres told the Girl in Progress star. "I just wanted to give you the chance to announce if it's a boy or a girl."