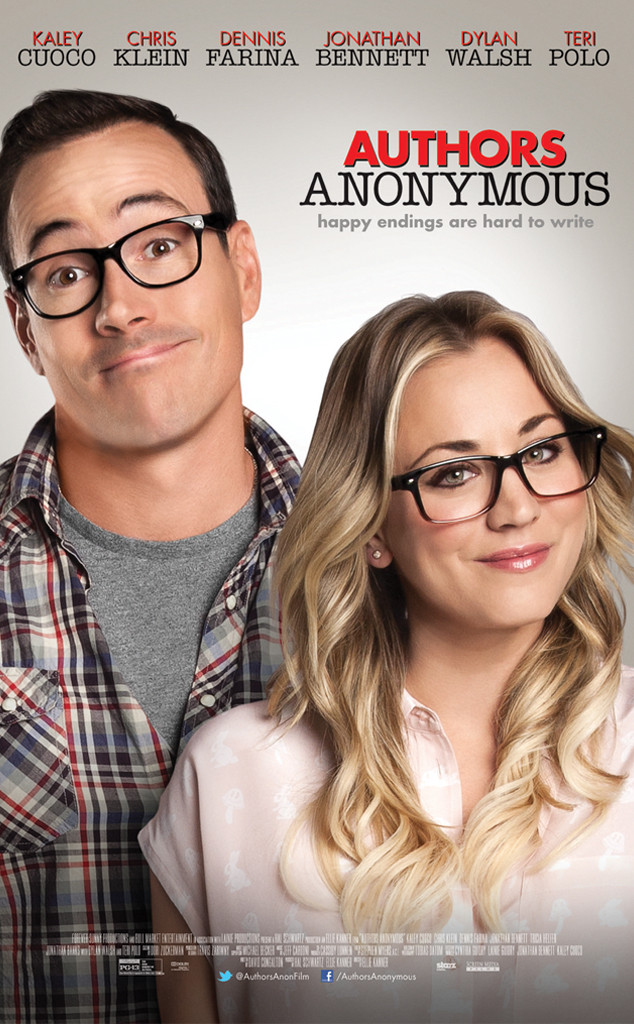 Screen Media Films
Kaley Cuoco-Sweeting has the write stuff.
In the upcoming comedy Authors Anonymous, she plays a new member of a writing group who becomes an overnight success after her novel is published.
And only E! has the first look at the movie's new poster.
The one-sheet features The Big Bang Theory star looking bookish hot with her long blond hair down, in a simple button-up top and large eyeglasses.
Co-star Chris Klein is behind her looking pretty hot himself. He's giving off a Clark Kent vibe with his hair short and parted to the side. He's also wearing glasses and a plaid shirt over a T-shirt.