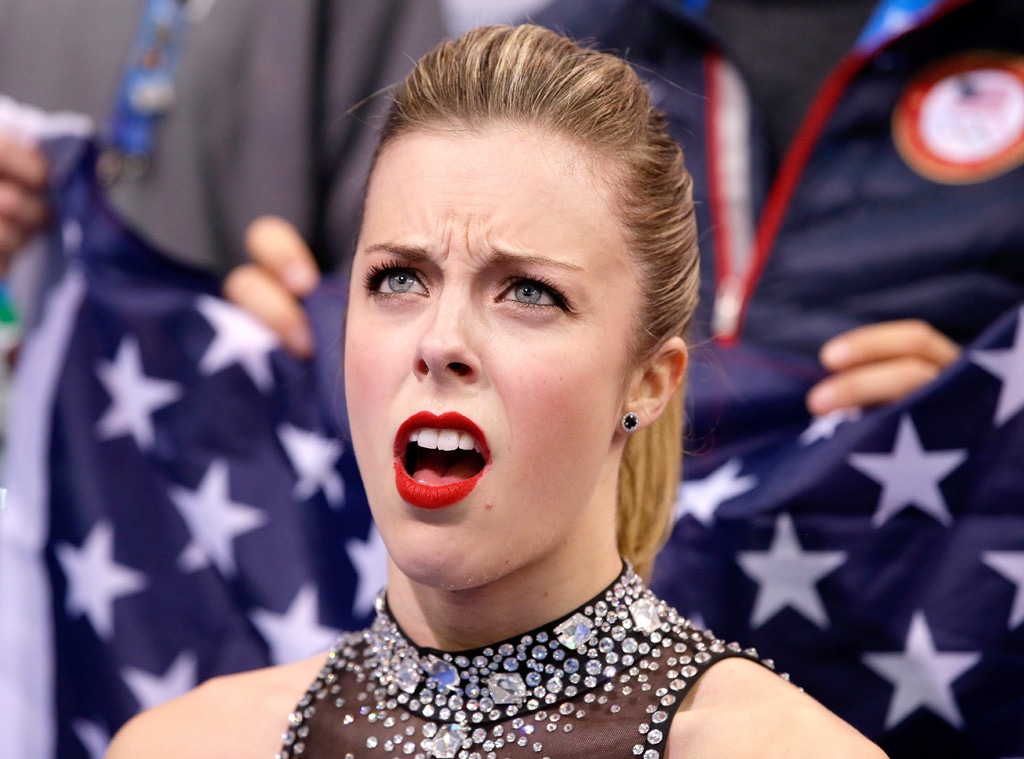 Darren Cummings/Pool/Getty Images
It looks like McKayla Maroney isn't the only unimpressed Olympian.
Ashley Wagner sparked memes and #wagnerface hashtags across the internet after she looked absolutely shocked when her score was revealed at the figure skating competition at Sochi Saturday.
The 22-year-old figure skater not only couldn't contain her scowl, but she also mouthed "bulls—t" to one of her teammates, when the 63.10 was revealed, according to the New York Daily News.
Moments before the score showed up, Wagner was all smiles, posing for shots with her thumbs up and her smile wide as she awaited the judges' decision.
"To score that low was very disappointing for me," Wagner later told reporters. "But honestly, this was more about me and my performance and proving to everyone I belong here."
THOMAS COEX/AFP/Getty Images
Team USA gymnast Maroney famously created a "not impressed" craze during the 2012 Olympics, after her disappointed expression said it all when she took home the silver in the vault competition.
"It wasn't the silver that I was disappointed about," she told Savannah Guthrie on Today at the time. "I was just disappointed in what happened and how I performed. I really wanted to be able to hit both my vaults, but I ended up falling on my second one. I was just disappointed in myself, not the silver medal. It's amazing to be here and be on this team and compete for USA."
Maroney later got in on the fun, posing for "not impressed" shots with President Barack Obama and creating a few more of her own.
Streeter Lecka/Getty Images
And so did Wagner.
After the internet started buzzing with shots of her facial reactions, Wagner retweeted a story about it, and then went on to gush over her experience at Sochi when she scored a bronze medal.
"Giving some major props to @Sochi2014 for having the best pump up music..I was loving the JLo last night!," Wagner tweeted Saturday night, later tweeting Sunday, "I am an OLYMPIC MEDALIST!!! THANK YOU TO MY INCREDIBLE TEAM! Also huge thanks to our fearless leader @CharlieaWhite who led us 2 the bronze!"
Don't forget to tune into E! for all of our coverage on Sochi!
Don't know much about Russia? Here are 8 fun facts about the Olympics' host:
Watch:
8 Surprising Facts About Russia