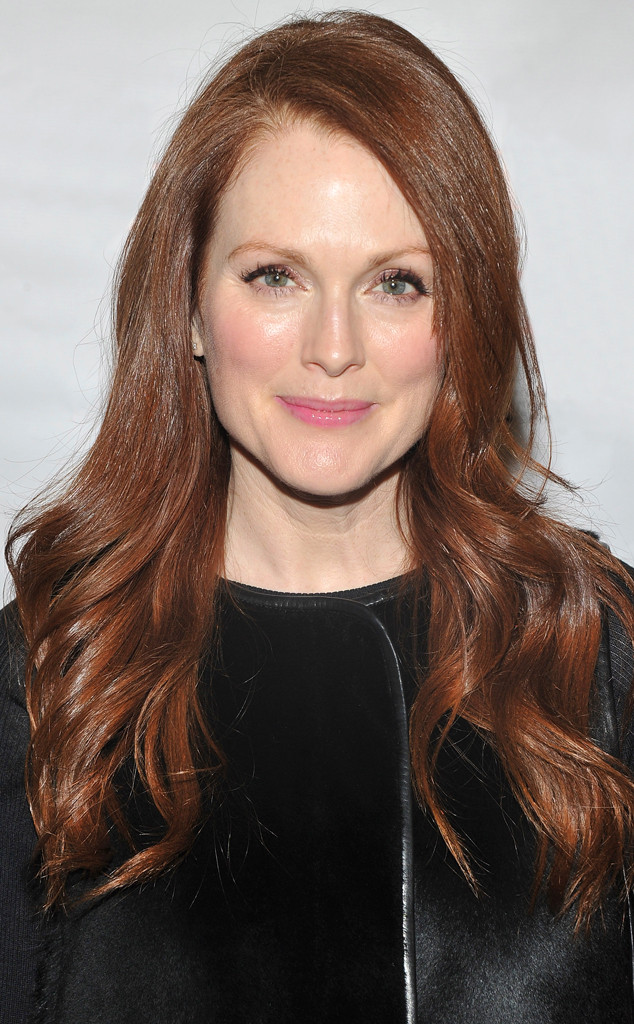 Getty Images courtesy of Redbook
Sure, we'd all love to stumble upon the fountain of youth. But finding out Julianne Moore's beauty regime is pretty much the next best thing.
The 53-year-old actress sat down with Redbook for a special beauty Q&A in their March issue to talk all things beauty. We know Julianne is already working with some pretty fabulous genes, but it's nice to know what products she swears by: Kerastase Elixir Ultime shampoo/conditioner, L'Oréal Age Perfect Glow Renewal Day Lotion and Kiehl's Musk Perfume.
Julianne also opened up about what it feels like to see an unflattering paparazzi picture of herself. "I want people to look natural and normal, and I'm all for showing that, but I don't like when magazines show pictures of someone looking terrible," she says. "We all have our moments when we look awful. My gosh!"