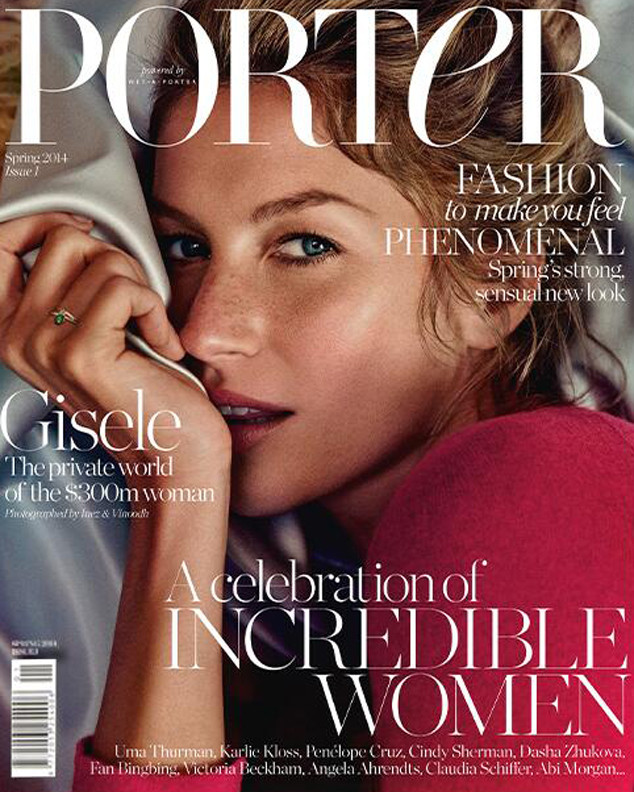 Porter Magazine
Is there's any better way to debut Net-A-Porter's first print magazine than by having Gisele Bündchen on the cover? We're going to have to say: Nope, Nah, Uh-uh.
Porter, the fashion website's first newsstand venture features the world's biggest supermodel resting easy on silk fabric with very minimal makeup (no, really—you can see each freckle on her nose) and a purposefully messy updo. Cue Beyoncé's "Flawless," because we're pretty sure she wakes up like this.
And while it appears like she's hardly working, we know for a fact the Brazilian beauty is one busy lady. One of the coverlines even gives a shout-out to her status as the world's highest paid model calling her the: "300 m[illion] woman."