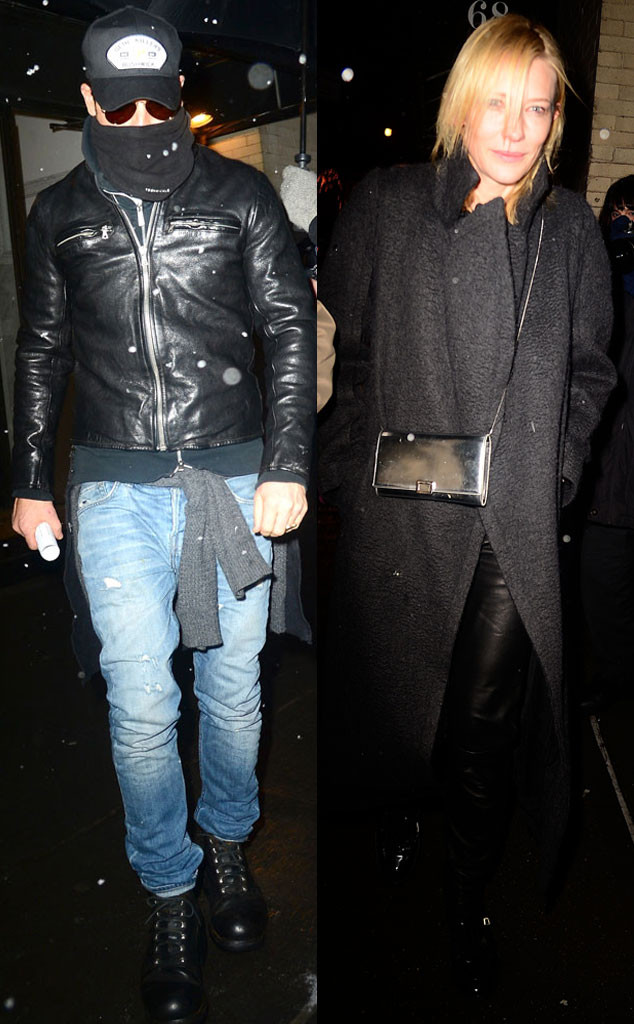 Raymond Hall/FilmMagic
Those who loved Philip Seymour Hoffman in life haven't wasted any time paying their respects following his sudden passing this weekend.
Cate Blanchett, who was in The Talented Mr. Ripley with Hoffman in 1999, was spotted visiting the Oscar winner's longtime partner, Mimi O'Donnell, at her apartment building in New York City's West Village earlier today. She showed up weighted down with a brand-new telescope and a shopping bag from a toy store.
Hoffman was father to three young children—Cooper, 10; Tallulah, 7; and Willa, 5—with O'Donnell, a costume designer and artistic director of the LAByrinth Theater Company, which Hoffman cofounded.
Blanchett flew out to New York after having attended the Santa Barbara Film Festival (where she fielded unpleasant questions about Blue Jasmine director Woody Allen) on Saturday night. Hoffman also teamed with her to direct a production of Sam Shepard's True West in 2010 at the Sydney Theatre Company in her native Australia.