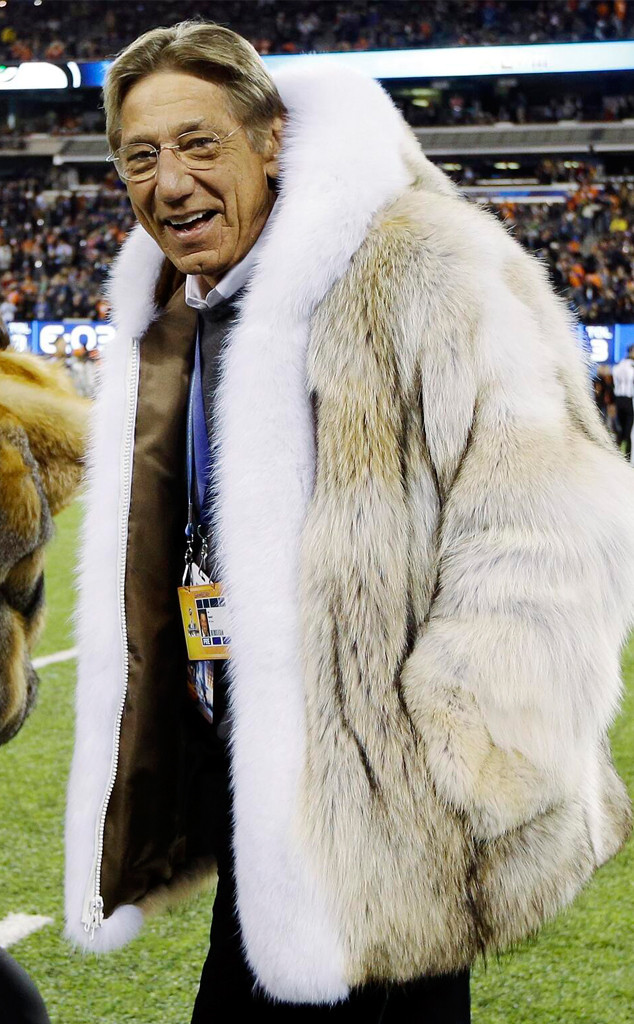 Twitter
Joe Namath, you better work.
The hall of fame quarterback had the honor of being the official coin-tosser of the 2014 Super Bowl, and he arrived in true Namath style: wearing a fabulous fur coat. Obviously he was dressing in anticipation of the cold weather, but it turns out that the weather at MetLife stadium in New Jersey isn't as cold as people feared.
Still, if you commit to a fur coat (especially if you are known for wearing them like Joe is), you better wear that thing like a boss.