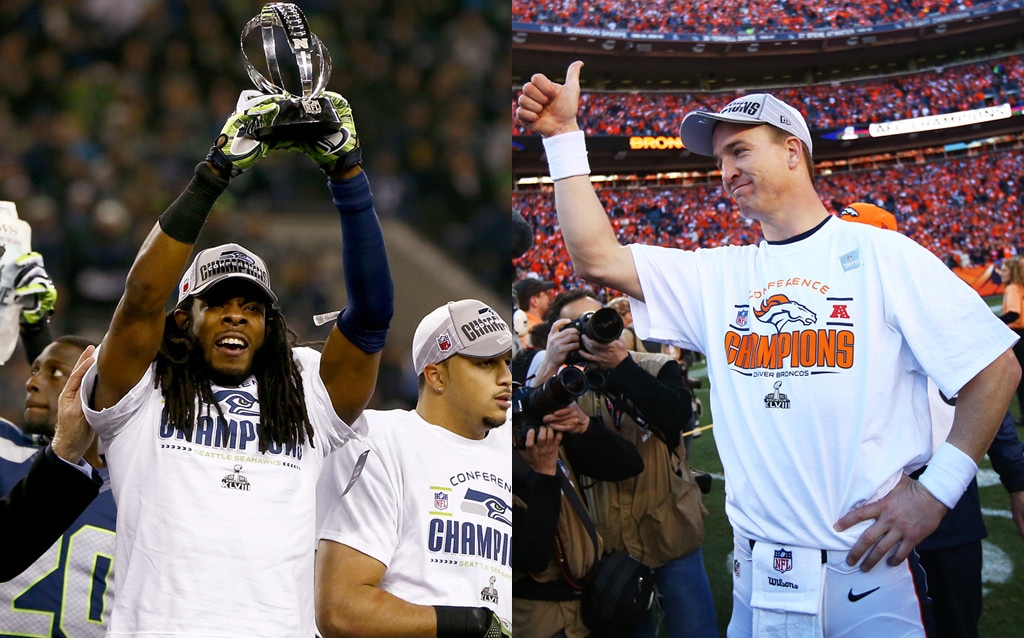 Jonathan Ferrey/Getty Images; Doug Pensinger/Getty Images
Now there's more proof that legalizing marijuana can lead to only good things. Besides an uptick in visits to this burrito vending machine.
The two states that have legalized pot are both going to the Super Bowl this year, with the Denver Broncos facing off against the Seattle Seahawks. So it's been dubbed The Marijuana Bowl, The Pot Bowl, The Stoner Bowl and so on. Just to softball this joke in and start things off right: Denver's football stadium is called Mile High Stadium. Yep.
After the teams won their respective conference championships, the Internet put two and two together (can't put anything past the Internet-ers) and went to work celebrating the fact that the only two states that have legalized recreational marijuana are going to compete in one of the biggest sporting events of the year:
http://bananatag.tumblr.com/post/74069679523
http://deathproof29.tumblr.com
http://www.hybridmindthoughts.com/
The jokes write themselves! But that's not all the Internet had fun with. Tom Brady and his New England Patriots lost to his rival Peyton Manning, so Manning fans (or anti-Patriots folks) had a field day with that one. Sad Tom Brady is sad:
And finally, Richard Sherman of the Seattle Seahawks gave the angriest and loudest NFL post-game interview of all time. Basically, he made a big play against San Francisco '49er Michael Crabtree to end the game and send Seattle to the Super Bowl. And when he spoke with Erin Andrews after the game, he was very clear about what he thought of himself.
"I'm the best corner in the game!" Sherman yelled in and around and all up in Andrews face. "When you try me with a sorry receiver like Crabtree, that's the result you're going to get. Don't you ever talk about me. Don't you open your mouth about the best, or I'll shut it for you real quick."
Don't try him. Don't even think about it. Yes, he made an amazing play and he was obviously emotional seconds later, so we're not trying to take anything away from Sherman. But yeah, the Internet loved him on Sunday:
http://joshuapotter13.tumblr.com/
http://fredprotoaddict.tumblr.com/
http://godswithinus.tumblr.com/
So, the big game is mere weeks away! And it's safe to assume that whichever city wins, the riots will most likely be of the laid-back nature. Funyun sales will be up, and then people will just go to sleep.
Legalize it, because your city will get to the Super Bowl! Lookin' at you, Detroit Lions.