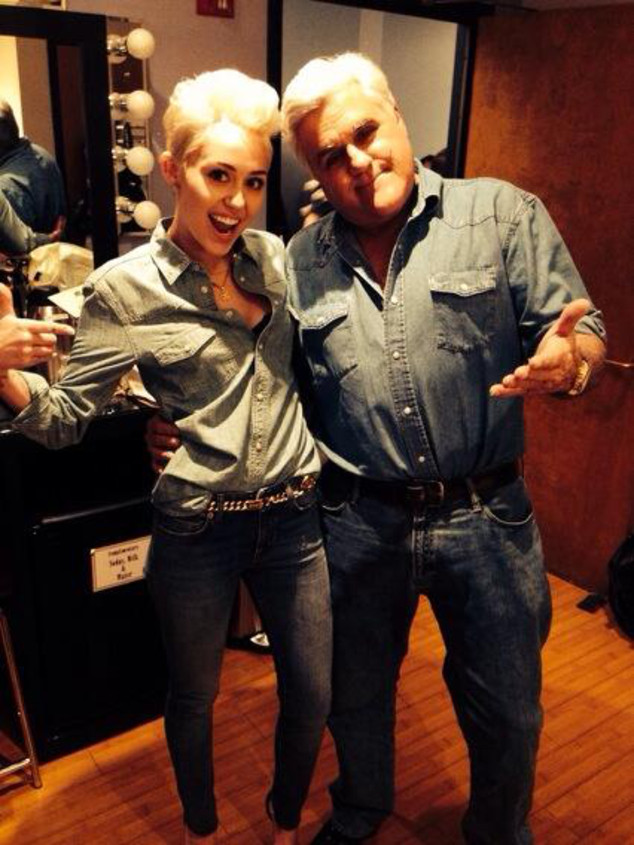 Twitter
Miley Cyrus has found a guy to wear "jean on jean on jean" with!
The pop superstar, who recently expressed admiration for the matchy-matchiness of Justin Timberlake and Britney Spears back in the day, showed up at her Tonight Show taping Thursday wearing the exact same thing as host Jay Leno—jeans and a matching denim shirt!
Which, as we all know, is Jay's casual outfit of choice, an ensemble he's taken lots of good-natured heat for over the years.
Jay's hair even took on a platinum-blond tone like Miley's, thanks to the camera flash.
"Jay Leno swag...watch me tonight talk about #bangerztour," Miley tweeted along with a pic of their twin styles.