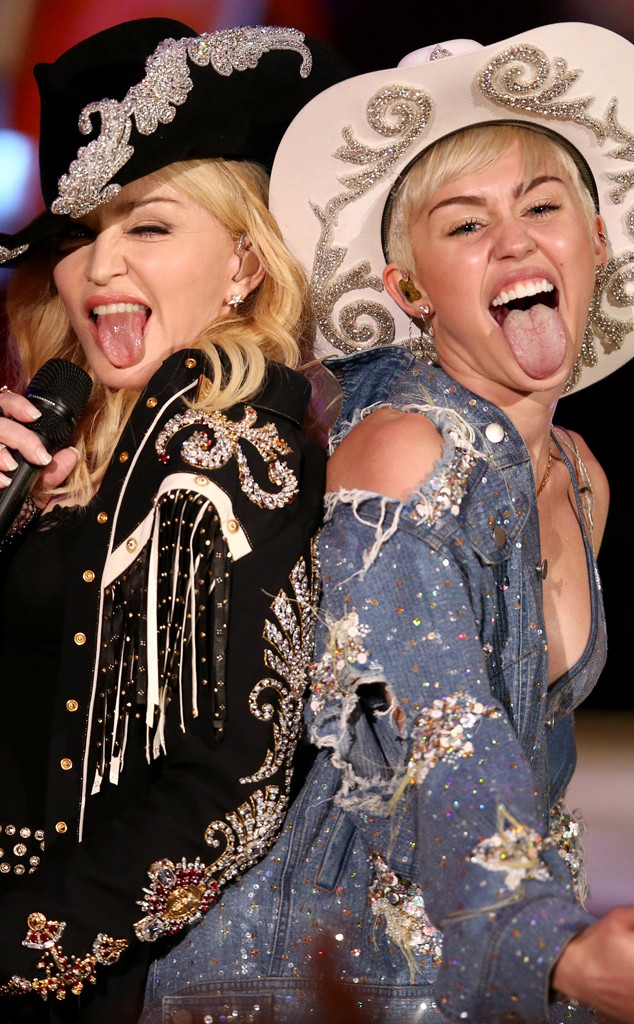 Christopher Polk/Getty Images for MTV
Miley Cyrus and Madonna made some major music magic today!
The two superstars performed together for the first time during the taping of Cyrus' MTV Unplugged special in Hollywood, joining forces on Miley's "We Can't Stop" and Madge's "Don't Tell Me."
Sure enough, there was a fair amount of bumpin' and grinding between the two envelope-pushing artists, with Miley even playfully slapping Madonna's bum a few times during the two takes. (Yes, in a boon for the lucky folks who got to watch, there were two takes!)
Both gals wore Western-inspired ensembles, Madonna in black and white and Miley in blue denim studded with sequins.
"That was pretty f--king cool, you guys," Cyrus said. "It sounds super-lame, but as a pop star it's pretty cool performing with Madonna...Today was one of those days that it was really easy to get out of bed."