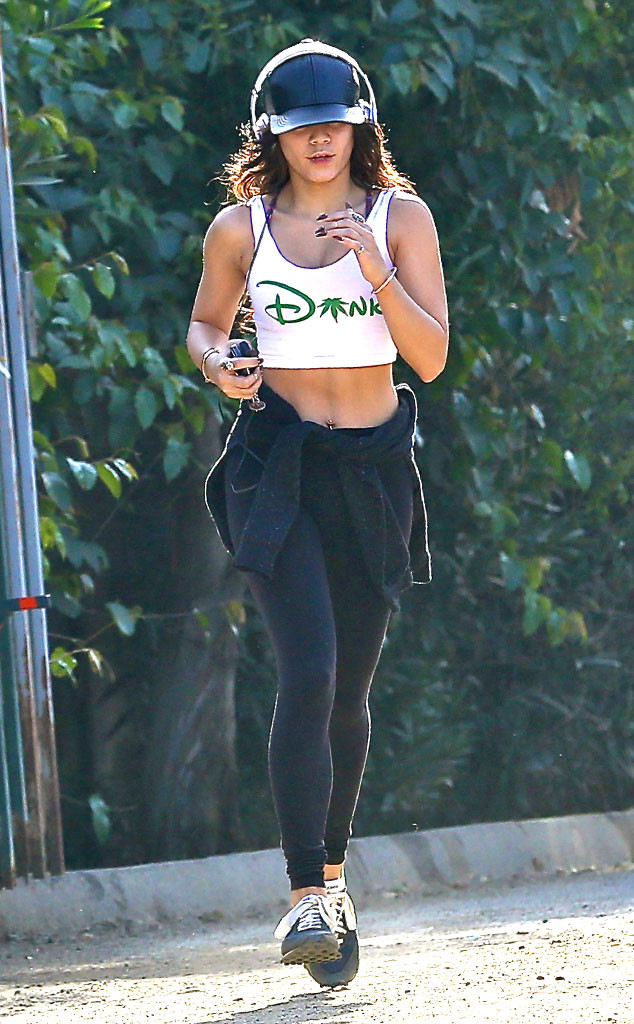 FameFlynet
Move aside Miley Cyrus, there's another former Disney star who apparently wants to tell the world about her fondness for marijuana.
On Wednesday, Vanessa Hudgens, 25, went to work out at Runyon Canyon in Los Angeles, sporting a black cap, black leggings—and, wait for it—a white crop top with the word "Dank" on it. Not only was the green font of the word in the famous Disney scripture but the vowel had been replaced with a marijuana leaf.
Now, the Gimme Shelter actress has only had kind things to say about her time with the Mickey Mouse brand, and since dank is slang for something extremely high quality or good, we're pretty sure she is saying she's still pro-Disney and, well, pro-weed too, we assume.