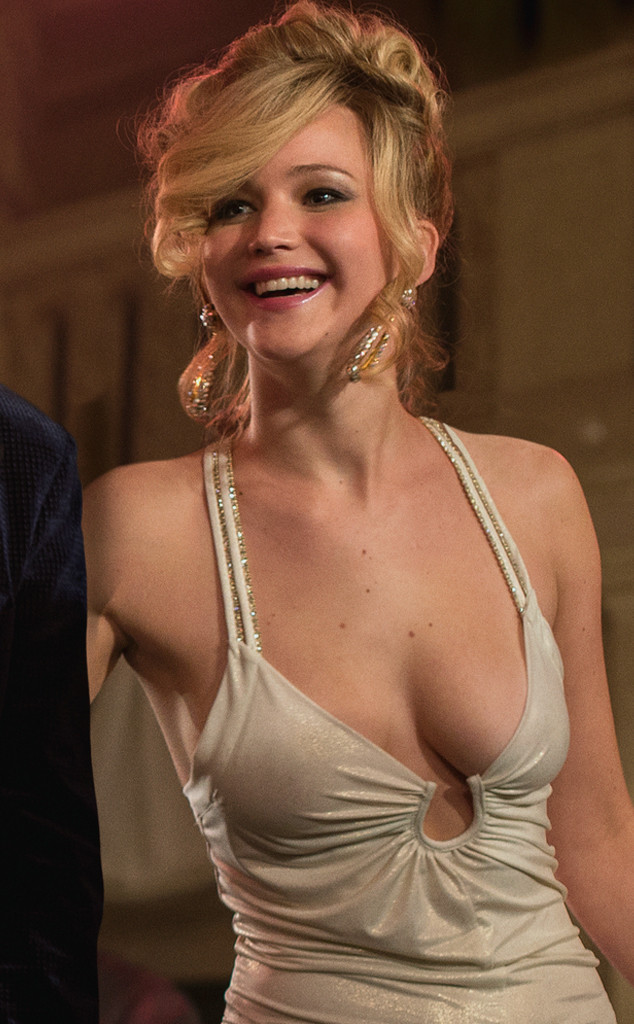 Francois Duhamel/Sony Pictures
When it comes to inconvenient food stains, Dorito dust ranks right behind red wine teeth. And no one is above these little mishaps, not even Oscar winners.
This was recently proved by Jennifer Lawrence who apparently liked to snack on the bright-orange chips on the set of American Hustle. So much so, that her munchies almost ruined the pale gown she wears in the David O. Russell flick.
Luckily, costume designer Michael Wilkinson, who is up for an Academy Award for his work on the film, had the foresight to have a few versions of the low-cut ivory dress made, four to be exact.