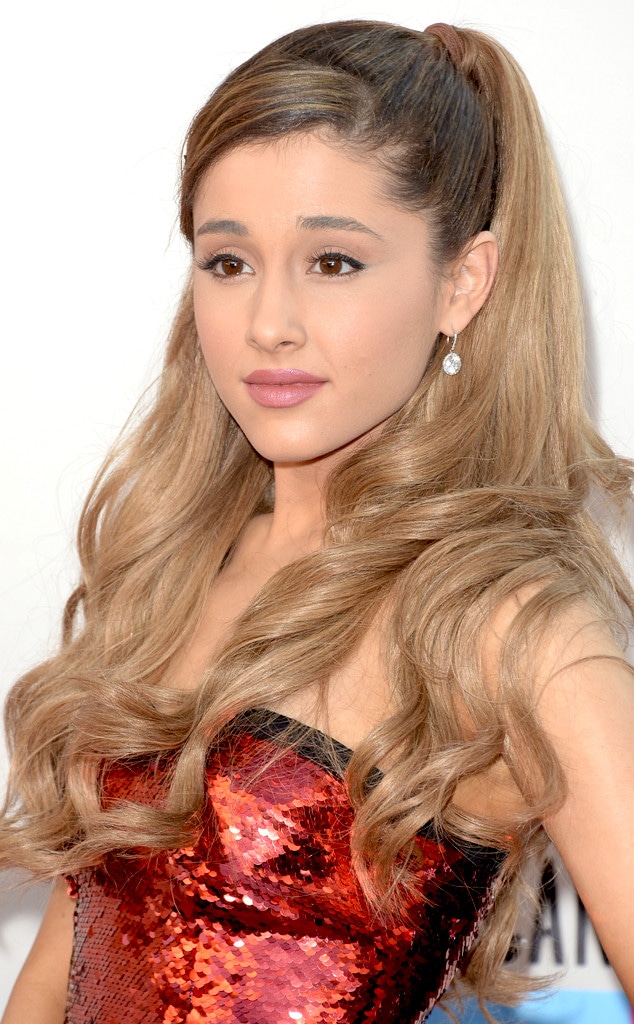 Jason Merritt/Getty Images
Ariana Grande is setting the record straight about her signature hairstyle.
The singer took to her Instagram and posted a lengthy paragraph of text explaining her extra long locks to her haters, or as she more kindly puts it: the people giving her "such a hard time."
The former Nickelodeon star says it was her years on the small screen that "completely destroyed" her tresses. "I had to bleach my hair and dye it red every other week for the first four years of playing Cat," she shares, reffering to her sitcoms Victorious and Sam & Cat. "I wear extensions but I wear it in a ponytail because my actually hair is so broken that it looks absolutely ratchet and absurd when I let it down."
As for other alternatives, the pop star shares she tested quite a few without success. "I tried wigs, they looked RIDICULOUS," she says, adding: "tried a weave…and literally wanted to rip my scalp off."
In summary she explains: "So as annoying as it is for y'all to have to look at the same hairstyle all the time, it's all that works for now (and I'm comfortable for the first time in years)," the 20-year-old writes. "And trust me, it's even more difficult for me to have to wait forever for my natural hair to grow back and to have to wear more fake hair than every drag queen on earth combined. So PLEASE gimme a break about the hair (or just don't look at me lol). IT'S JUST HAIR AFTER ALL."
We couldn't agree more, Ariana! And not to worry, you're not alone. We know at least one Oscar winner who can totally relate.