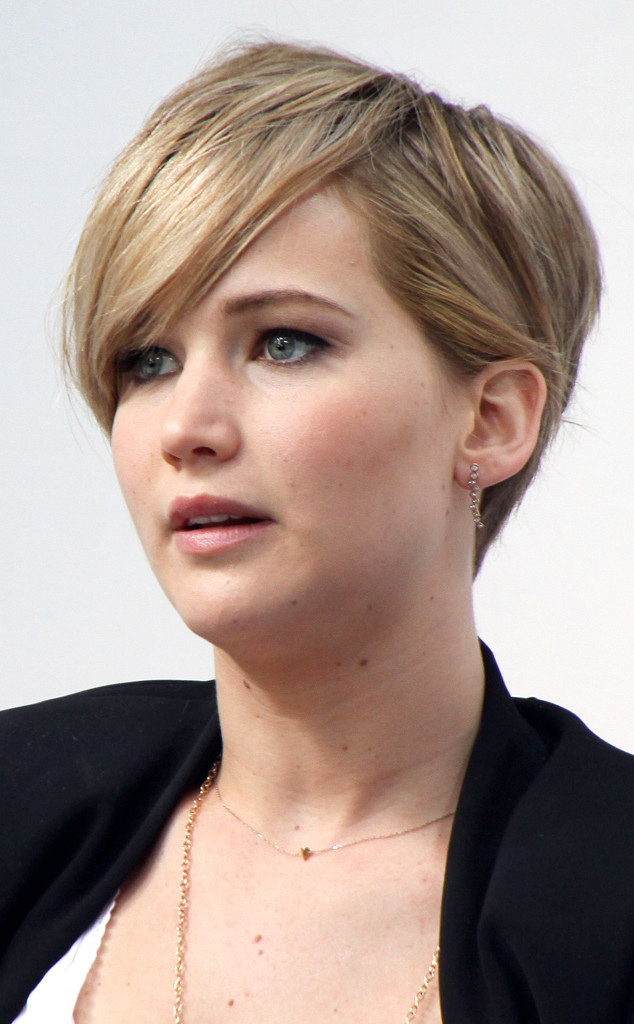 L Prima/FAMEFLYNET PICTURES
No one—not even Jennifer Lawrence—can endlessly dry, dye, highlight, straighten and curl their hair without repercussions.
The inevitable damage resulting from over-processing one's hair is part of why the Hunger Games: Catching Fire star got her hair cut into a short pixie 'do. The other reason? "My hair couldn't get any uglier," she quipped during a Yahoo "Fireside Chat" on Thursday, Nov. 7.
"I don't know, I cut it earlier, and it was just kind of like [shoulder-length] and it grew to that awkward, gross length," said the actress, who wore a chic black and white ensemble paired with a spike lariat necklace by Sydney Evan for the occasion. "I just kept putting it back in a bun, and I said, 'Well I don't want to do this,' so I just cut it off."