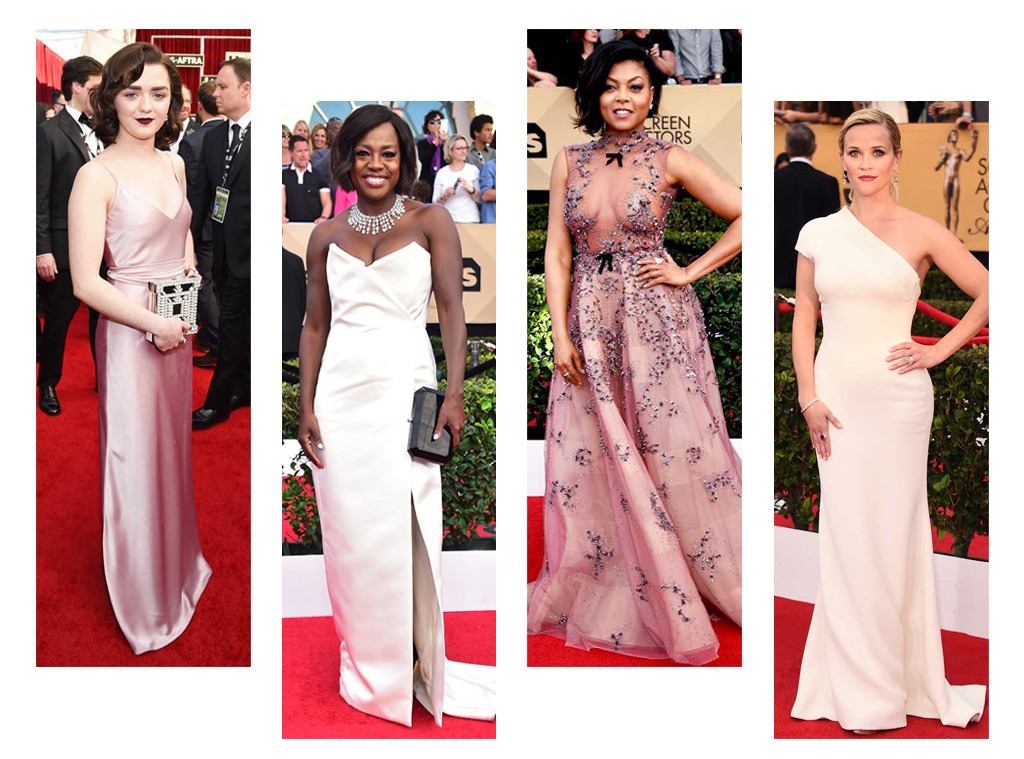 Getty Images
Be prepared for celebs to show up and show out at the 2018 SAG Awards.
After the Golden Globes, Critics' Choice Awards and the NAACP Image Awards, award season is in full swing. Yet Hollywood A-listers haven't even made it half way through their red carpet wardrobe. And, with the SAGs, Oscars and Grammy's ahead, we're sure many have saved their best looks. 
The SAG Awards, in particular, offers a level of sophistication that's between the high-society Oscars and toned-down Critics' Choice Awards. Translation: While SAG dresses are fancy, they're still wearable. 
Case in point: Viola Davis and Reese Witherspoon's SAG Awards cream-toned gowns (as seen above). While these designer looks will require an investment, you can easily rock these look at any upscale event.
Since these red carpet sensations (or their look-alikes) can make it into your closet, they're also easier to remember. Take a look at the 25 gowns that we can't forget below!