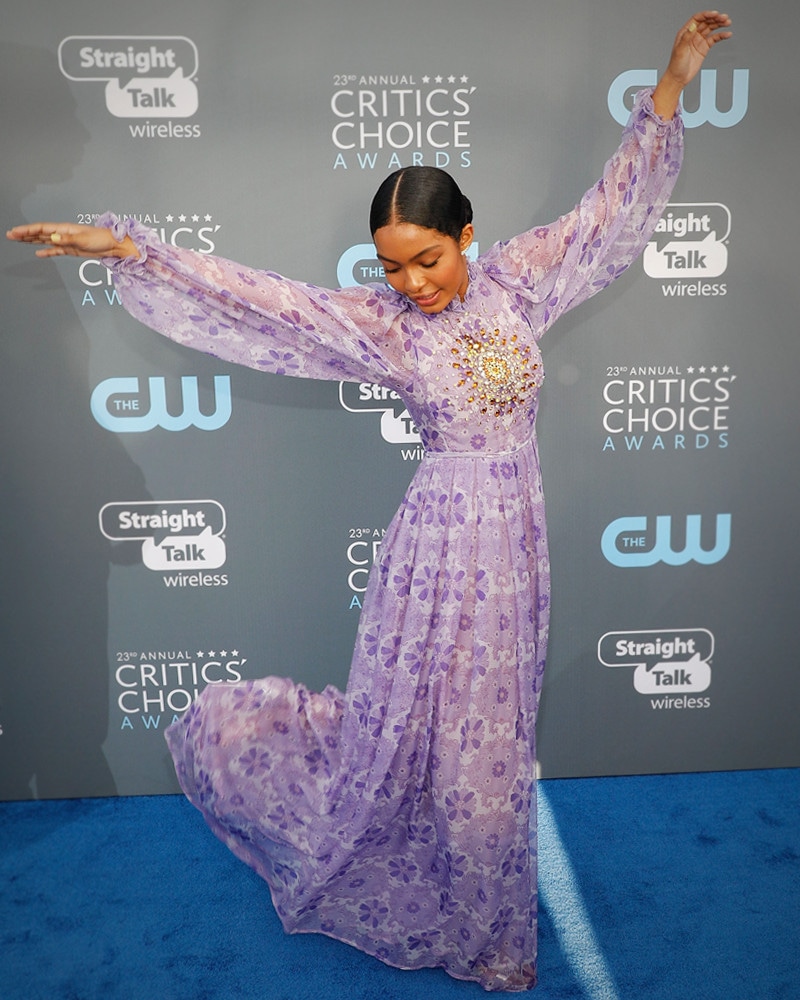 Taylor Hill/Getty Images
There are just some things you just can't catch on an award show red carpet. 
There's so much going on that in the flurry of cameras flashing and interviews happening, we may miss some of the most thought-out, well executed and just fun details of a look. Well, we've recollected ourselves just in time to round up the best fashion-y moments from the 2018 Critics' Choice Awards you probably didn't see. 
From the way Yara Shahidi's Giambattista Valli dress flowed as she danced on the red carpet, to the back of Saoirse Ronan's Michael Kors dress, to the statement belts adorning several stars, these were the details that are worth a second look. 
To relish in the moment, keep scrolling.