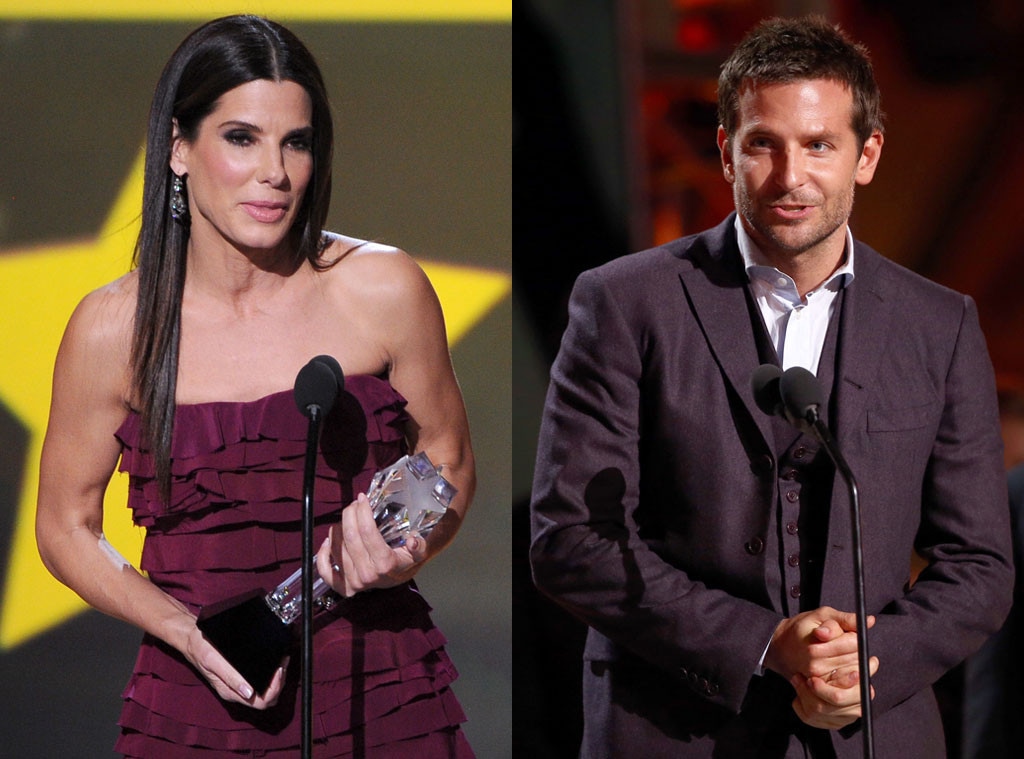 Kevin Winter, Christopher Polk/Getty Images
SPOILER ALERT! If you don't want to know who some of the winners from the Critics' Choice Movie Awards are, then stop reading this now.
The awards show got off to a very exciting start.
Nearly 30 minutes into the 2014 Critics' Choice Movie Awards, the F-bomb was dropped by not one, but two big stars. The first was done by Sandra Bullock, who approached the stage to accept her award for Best Actress in an Action Movie for her work in Gravity.
The brunette beauty began her speech, "I'd like to thank Jackie Chan, Sylvester Stallone, Jean-Claude Van Damme for teaching me everything I know." Then, a recording for a category began playing and cut off. "What the f--k?! I'm an action star," Bullock joked.
She then thanked director Alfonso Cuarón, adding, "And George Clooney for floating away and never coming back," poking fun at Tina Fey and Amy Poehler's Gravity joke from the Golden Globes.
This isn't the first time Sandra has done something a little crazy at Critics' Choice. During the 2010 show, Bullock made headlines when she planted a big smooch on Meryl Streep, after the two tied for Best Actress. "Bullshit!" the Blind Side star proclaimed when she reached the podium a few moments after Streep had given her acceptance speech following her win for Julie & Julia.
Then she kissed the ever-gracious Streep full on the mouth. 
Although there hasn't been any lady-on-lady action (yet), the actress wasn't alone when it came to cursing on live television. Hunky Bradley Cooper followed in Sandra's F-bomb trend, when he went onstage to accept the award for American Hustle as Best Comedy, and referred to his colleagues as "these f--king actors."
Can't wait to see what else happens during tonight's show!
—Reporting by Brett Malec